Today, reading and listening to music are not enjoyed by people as much as it was enjoyed years ago.
However, watching TV is something that people in the world enjoy today as well. Advertisers wish to advertise their product at a place where everyone will notice their products. That is why, on TV, we saw commercial advertisements during the breaks on TV shows.
Many people found it absurd when advertisements started on News shows and News channels. That is because advertisers had realized that everybody watched the news.
Twitter, TV, and Ads – Brothers in Arms
Last year, 32 million people in the U.S. tweeted about TV programming that included tweets about big events, like the Super Bowl (24 million Tweets) or their favorite weekly series, such as American Idol (5.8 million Tweets during 2012).
People tweet so much about TV that Twitter is becoming a fundamental part of how TV is measured. Today, when Twitter advertising is a rage, Twitter and Twitter advertisers would certainly like to tap TV as a medium of advertisement to ensure maximum notice.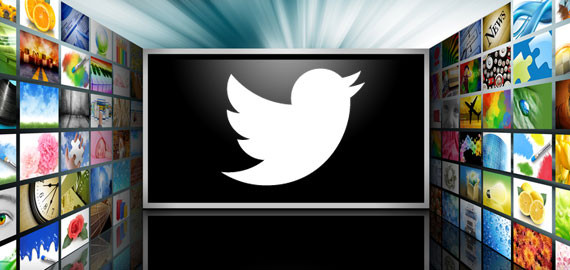 TV channels also love to use Twitter. Earlier this year, ESPN used Twitter to highlight clips from every March Madness game this year and made sure that fans did not miss out on the best parts of every game.
Those who followed ESPN on Twitter at that time would have recognized the pre-roll Ford ads that streamed prior to each clip. That was a snippet of ad space that Twitter sold to Ford at the time.
Brand-wise, Twitter is drawing itself closer to anything related to TV programming. Tweets are now being monitored and tracked by Nielsen's TV Ratings to scrape metrics about the number of people talking about any given TV program.
Thus, Twitter announced the availability of TV ad targeting.
What is TV ad targeting?
TV ad targeting was developed over time through the acquisition of Bluefin Labs. This concept has been designed to make it even easier to extend and enhance TV ad campaigns. TV ad targeting for Promoted Tweets is available today in a limited beta to selected partners running national TV commercials in the U.S.
TV ad targeting enables marketers to interact and engage directly with people on Twitter who have been exposed to their ads on TV.
How will TV ad targeting be helpful in advertising?
In a blog post, announcing this service, Michael Fleischman, Twitter product manager for revenue, wrote:
Synchronized Twitter and TV ad campaigns make brand messages more engaging, interactive and measurable. It also makes it easy for marketers to run always-on Twitter campaigns that complement and amplify their TV creative.
To help facilitate a coordinated, multi-screen effort, Twitter is giving advertisers a new TV Ads dashboard, which shows when that specific brand's TV ads have aired.
This will help digital teams align not only with TV content and the time of ad aired, but will also give insight into how Promoted Tweets can be crafted in the most effective ways to build upon broader marketing themes.
As brands aim to find better ways to coordinate their marketing activities, Twitter will provide the perfect bridge between TV, digital and mobile. In fact, 64 percent of mobile-centric users on Twitter use it in front of the TV at home.
Can Twitter find any takers and partners for Twitter Amplify?
For this program, Twitter has inked ad deals with 16 media partners, including A+E Networks, Discovery Communications and Major League Baseball.
Twitter has bulked up a roster of partners for ad-enabled promotional tweets, whose new name is "Twitter Amplify." Those deals augment previous pacts with ESPN, Turner Sports and the NBA, Fox, BBC America, Fuse TV, The Weather Channel.
The new partners are A&E, theAudience, Bloomberg TV, Clear Channel, Conde Nast, Discovery, MLB,  National CineMedia, New York Magazine, PGA Tour, Penske Media, Time Inc., Vevo, Warner Music, WWE, and Vice.
At the time of this article being written, TV ad targeting is currently available in beta for the U.S. market only, and only for customers running U.S. national TV ad campaigns, and have had previous experience running ads on Twitter.
What is your opinion about the concept of TV ad targeting and Twitter Amplify? When you gain access to this service, what you like to promote? Share your thoughts.