Transforming
Media & Entertainment Industry


For A New Age Digital Approach

.

Entertainment segment has seen quite a noticeable change in the way viewers consume content. The evolution of new age web celebrities, not-so-known critics, emergence of new media formats with apps like Hotstar or Amazon Prime etc caused a huge shift. People like sharing the movie review, thoughts on a serial they are watching or to express their frustration on bad experience. Content can go viral and can make you overnite stars (Be it the case of 'Shanta Bai..', 'Kolaveri-D …'). We work with you at every step to understand and ensure your strategy is fused with the new media and technology platforms to create an excellent user experience and increase content consumption & sharing. In addition, we provide you with custom reporting as per quantitative and qualitative data at each step to help you in your decision-making process.
The report found that 79% of connected television viewers visit Facebook while watching TV.
Digital marketing services for media & entertainment
People look at the entertainment industry as a help for their stress bursting needs. People turn to your business if you are providing the right content in the forms of video, audio and drama. If you have the right content yet if it is far away from the right audience, the efforts could go in vain. 
With the advent of Social Media, there's a drastic shift happened in the way media, film and entertainment industry works. Not just the content consumption pattern, but the style of promotion has also changed a lot. 
While the entertainment industry was using traditional marketing as the only mean of marketing, social media impacted the overall performance of the digitization for this marketing. To reach global audiences and offset the costs, digital marketing helped the industry to let the people enjoy the bunch of movies and review the media ongoing.
What made digital marketing for the entertainment industry flourish?
Access to faster internet has developed the new means in film industry marketing, movies marketing and also the TV guides are now just a few fingertips away.
Every TV channel nowadays hosts a Mobile App which works better on smartphones and tablets and let people enjoy their favourite shows easily. The rise of digital media streaming services has also impacted the way marketing works for this industry. Now people can enjoy the international media at their comfort without breaking a sweat.
If you are one of those having a wide-spread entertainment business but still struggling to bring an audience to your content, we make your business stand out.
At SocialChamps, we have gathered a multitude of experience working with entertainment giants and bringing the right content to the right audience which will follow you for a considerable amount of time. 
We are known as the proven digital marketing agency for the film industry in Pune which has worked with brands like Sakaal Group & ABP Majha a few premium names in this industry.
How do we turn your tables using digital marketing for the entertainment industry?
To go digital, you need a website that can act as a magnet to attract people and a destination where your visitors can land and enjoy the entertainment. You also need help of SEO i.e. Search Engine Optimization which will boost your website on various search engines. Further, you will need the power of people's platform where they spend their most time i.e. social media, where you can post beautiful posters and album creatives for your audience. Well, with a creative digital marketing agency for the film industry, it's possible.
Every strategy in digital marketing for this industry acts differently. Every strategy has different goals, some business can take advantage of SEO, some businesses need cool websites that will attract more people towards the business, and some of them are benefited by the social media management and marketing. When your business has a problem in reaching the audience, we come to the rescue.
Services Offerings from SocialChamps in Entertainment Industry
Movies Or TV Serials Launch & Promotions

Digital PR

Celebrity Personal Branding

ORM for Movies/Celebs

Digital Media Buying and Planning

Digital Infrastructure – IMDB, WIKI, Website, Social Presence
Marketing for entertainment business works like magic when it comes to gathering people from different niches and different liking for entertainment. Standing above the competition takes time and efforts which we invest properly to recreate the whole image of your entertainment business.
Which medium would you prefer for your entertainment business? Let's discuss it.
Our Expertise
.
100% Tailor-Made Solutions
For all your marketing needs with our innovative & strategic execution.
Whether you are a celebrity, fashionista or a production house, Your web presence is the first and critical step to build the digital growth plan. Website acts as a platform to showcase your portfolio, video/image gallery and credentials. We very well understand the media & entertainment industry and that replicates quite well on website.
Social media now being essential part of life, now your movies, advertisements or pictures reach to readers/fans before any other media. Creating right formats of content and right distribution is the key for success. We assist brands in planning the right strategies to reach target audience and build user engagements via multiple tactics. Social Media acts as a key driver to engage with young audience.
Planning pre-launch teaser, buidling buzz about your movie trailor or to create a super community of engaged audience on your facebook profile; media planning & buying is required. We have a team of certified professionals and we are also an official 'Google Partner' agency. We carry strong expertise in digital media planning.
Based on your PR objectives, we help you draft the Digital PR strategy. From Content creation to syndication via our influencer network, we ensure that your audience connects with you on multiple digital platforms. With the increasing multichannel user interaction, it is very important to keep your brand interaction at every touch point.
Be it your live concert, movie launch, an interview or photoshoot; your fans would be eyeing to get it sooner. We do help in live streaming it on Facebook, Google Hangouts & YouTube.
Social Media is a two edged sword. Users can now share their opinion publicly. Emergence of new age digital critics has a huge impact on users decision of watching/buying a movie or liking/disliking an actor/actress. To protect your personal/corporate brand, its very important to monitor the digital conversation. Hence social listening and ORM is essentially a critical element for media & entertainment brands. We actively monitor your brands mention across the web; be it social media, forms, blogs or other such channels.
If you don't need complete funnel management
Don't Hire Us
!
If you need to execute a dead task as we are a crazy bunch of 45+ inquisitive & challenge hungry minds!
If you are not looking for a dedicated team
If you are wary of precise ad targeting for quality leads
If you are apprehensive about our creative side
If you don't wish to boost your sales in minimal spent
If you are willing to spend more for obtaining a lead
Don't Hire Us
!
If you need to execute a dead task as we are a crazy bunch of 45+ inquisitive & challenge hungry minds!
If you don't need complete funnel management
If you are not looking for a dedicated team
If you are wary of precise ad targeting for quality leads
If you are apprehensive about our creative side
If you don't wish to boost your sales in minimal spent
If you are willing to spend more for obtaining a lead
Have an interesting project instead?
The Company We Keep
.
Rather than just helping businesses to execute their concepts into action, we go a step further to prompt the best approachable solutions for their needs.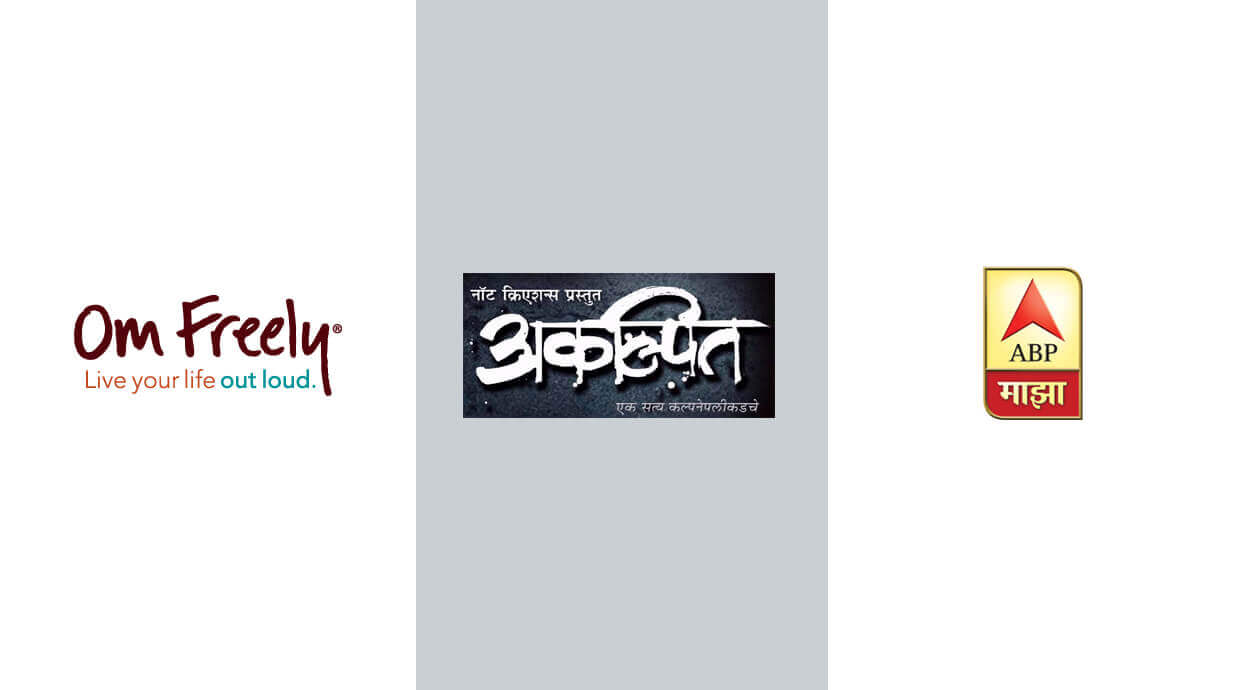 Want To Discuss A Project Or Say Hello
?
Feel that
tingling

in your fingertips?

That's the magnetic urge to contact us:
Drop in for a brainstorming session, with some coffee!
Headquarters :
SocialChamps Media Pvt. Ltd., 406, Fortune Plaza,
Above Chinjabi Hotel, Opp. Bank of Maharashtra,
NDA Pashan Rd Bavdhan, Pune – 411021.
Phone :+91 8275000222