Transforming
Retail & eCommerce Industry


For A New Age Digital Approach

.

With the ever increasing digital penetration & technological advancement; both Retail & eCommerce industry is seeing a transition towards digital economy. Digital influence works heavily even in retail purchases. The technological shift with increasing mobile adoption, shift towards AI & VR is going to completely change the way users buy things. If you want to be in the game; you need to move with the pace of technological advancement. We work with you at every step to understand and ensure your strategy is fused with the new media and technology platforms to create an excellent user experience and increase product sales. In addition, we provide you with custom reporting as per quantitative and qualitative data at each step to help you in your decision-making process.
21% of instore shopping in urban India is influenced by Digital.
Digital marketing services for eCommerce businesses
Grow your online sales with detailed reports, virtual assistants, web designs, digital strategy and get ready to multiply your profits.
With eCommerce marketing services from SocialChamps make sure you experience the difference in your sales.
About 14% world's population shopped online in 2017-18.
Setting up a store in this digital world is easy but getting visitors to your online shop is difficult. What more difficult is turning your visitors into loyal customers who will keep coming to your store. 
With our digital marketing tactics for eCommerce business, you can easily maximize reach and revolutionize your shop into an online powerhouse.
As a Google Partner, we are one of the most successful eCommerce marketers in Pune, India. With the experience of handling eCommerce shops in sectors like manufacturing, food&beverages, clothing and grocery, we have proven our capabilities that eCommerce market gets the necessary power to boost the sales and create a strong bond between the businesses and customers.
Our proven success in digital advertising ensures strategical pull of sales for your eCommerce store.
SocialChamps is a dedicated agency for your eCommerce business with a platter of services which includes:
SEO

Branding & designing
What do these services mean for your business?
With branding & designing strategies, you get a website, social media platforms with creative designs highlighting your brand everywhere in a manner that will act as a magnet for your brand.
Handling your customers' needs and answering their queries in time takes efforts. Are you going to invest your valuable time in doing this stuff? Our expert social media managers are skilled in solving your customers' queries on your behalf with our specialized tools.
Here are some of the strategies we implement for our eCommerce clients:
Competitive Analysis
Every business has competition today! We examine what things are bothering your growth. To do this, we analyze your competitors and match your SWOT with the competition. This all is done in a digital perspective because the digital market has some special needs and necessities. Our eCommerce marketing services are based on this step.
Content Marketing
Provide your customers with the information they really need to decide on which product to choose from the list you have. Our content marketing services ensure the right pieces of content reach to the right audience at the right time. 
Posting articles featuring your products on different platforms will help your customers decide better. We also feature your customers in our content so that they feel their place which is at the top of your business. The content includes blog posts, listicles, reviews, landing pages, ebooks, emailers and much more.
SEO for eCommerce
SEO helps your eCommerce brand shine on search engines. SEO is just not about ranking higher, it's about ranking faster for specific product-related keywords when it comes to eCommerce SEO. 
Our SEO experts have developed their skills for the ever-changing eCommerce world where every day, thousands of products are giving a tough competition to the brands like yours.
Email Marketing
A traditional, very cost-effective yet efficient method to grow your eCommerce business is email marketing. Get new shoppers; enable previous customers to buy again with this proven marketing method used by millions around the world. 
With minimal costs, your eCommerce business gets the best results in shorter times. 
Digital Advertising Campaigns
Most of your audiences are wandering on social media platforms. Catch them and bring them to your eCommerce store. Not only for social media, but around 64% of the users tend to click on the Google Ads for the product they are looking for. 
Almost every online buyer today reads the product reviews on social media or in a blog post and then decide to buy something trusting them. By running ads on Facebook & Instagram, your buyers will know about your brand and to suffice the ads, we got creative designs and catchy content. This is the advantage of having an agency that offers you everything under one roof.
Web Design and Development
Besides the advertisement, your website needs to be attractive which lets your customers interact with you. With frictionless shopping experience, the websites created by our experts are useful to grow your eCommerce store with endless possibilities. 
Get a fast, high-converting, and frictionless website optimized for voice search and stand out of the competition.
Why choose SocialChamps for your eCommerce business?
Get the best benefits of eCommerce marketing with an agency that delivers timely results. Choose an agency that has intense experience in handling multiple page websites, thousands of social media posts and millions of customers.
Choose an agency that delivers strategical results rather than just managing your products.
Our Expertise
.
100% Tailor-Made Solutions
For all your marketing needs with our innovative & strategic execution.
Your web presence is the first and critical step to build the digital growth plan. Understanding the buying behavior, decision influencing factors, navigation & user flow are some of the factors which cannot be ignored while developing the website. Products showcase, options to add to wishlist, online payment gateway & COD options etc are the common web features adopted by eCommerce websites.
To give wings to your brand and to let it fly higher; right media buying and planning is critical. Based on your inventory, upcoming flagship sales or seasonal plans; we plan your media portfolio. Spends are done by mapping the users' digital journey and understand the various touch points. We have a team of certified professionals and we are also an official 'Google Partner' agency. We carry strong expertise in digital media planning.
Planning & managing affiliates can get you quick return. We do work with a lot of affiliate networks. We ensure that your budgets are invested at right places.
eCommerce and Retail are the segment which carry a higher LTV (life time value) and hence even thought the initial acquisition costs looks higher the success lies in repeat purchase. User loyalty comes from the brand recall and hence its recommended to invest in brand building. We assist brands in planning the right strategies to reach target audience and build user engagements via multiple tactics. Social Media acts as a key driver to engage with prospects.
With the increasing multichannel user interaction, it is very important to keep your brand interaction at every touch point. Be it email sequence to create awareness and build trust via email sequencing or building chat bots for live support; we do it all to ensure that no stones are unturned. We ensure at every step that your products reaches to right audience, they are nurtured, and loyalty & brand recall is being taken care of.
Online reviews of User feedbacks on forums can be a game changer. Health and Fitness are sensitive areas and users are quite cautious while taking decisions. It certainly is influenced a lot by user feedback about your brand/products/services. Hence social listening and ORM is essentially a critical element for Health & Fitness brands. We actively monitor your brands mention across the web; be it social media, forums, blogs or other such channels.
If you don't need complete funnel management
Don't Hire Us
!
If you need to execute a dead task as we are a crazy bunch of 45+ inquisitive & challenge hungry minds!
If you are not looking for a dedicated team
If you are wary of precise ad targeting for quality leads
If you are apprehensive about our creative side
If you don't wish to boost your sales in minimal spent
If you are willing to spend more for obtaining a lead
Don't Hire Us
!
If you need to execute a dead task as we are a crazy bunch of 45+ inquisitive & challenge hungry minds!
If you don't need complete funnel management
If you are not looking for a dedicated team
If you are wary of precise ad targeting for quality leads
If you are apprehensive about our creative side
If you don't wish to boost your sales in minimal spent
If you are willing to spend more for obtaining a lead
Have an interesting project instead?
The Company We Keep
.
Rather than just helping businesses to execute their concepts into action, we go a step further to prompt the best approachable solutions for their needs.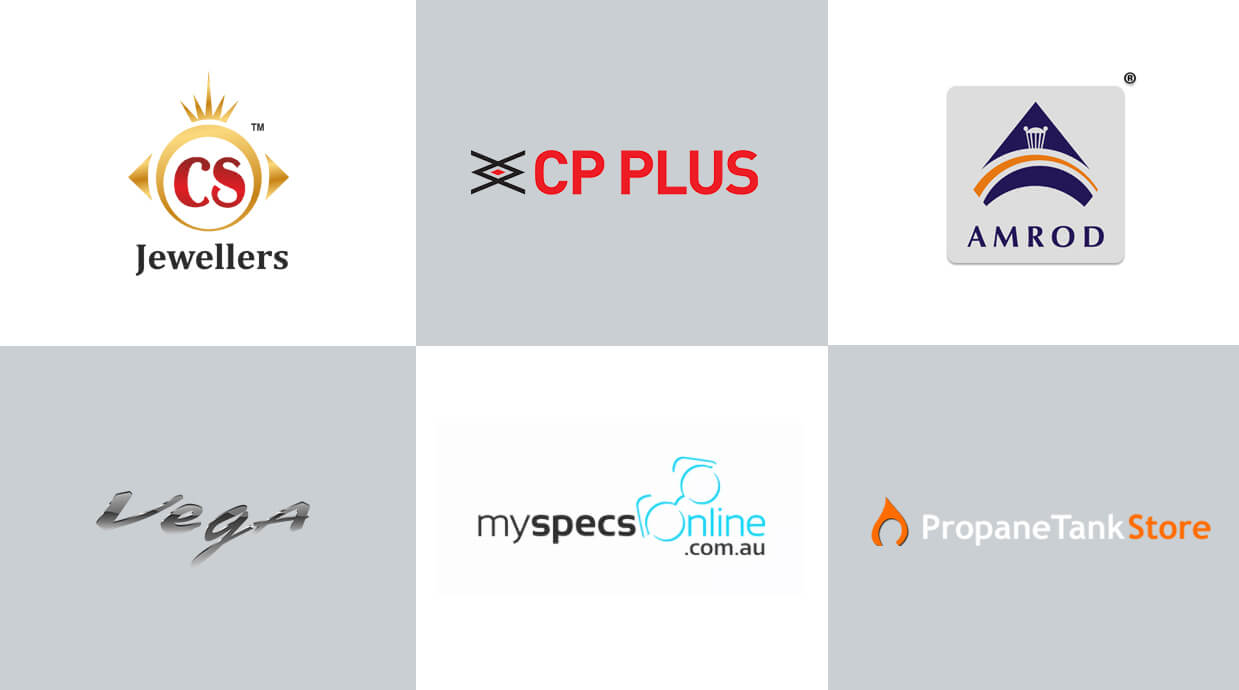 Want To Discuss A Project Or Say Hello
?
Feel that
tingling

in your fingertips?

That's the magnetic urge to contact us:
Drop in for a brainstorming session, with some coffee!
Headquarters :
SocialChamps Media Pvt. Ltd., 406, Fortune Plaza,
Above Chinjabi Hotel, Opp. Bank of Maharashtra,
NDA Pashan Rd Bavdhan, Pune – 411021.
Phone :+91 8275000222