We smile. We party. We laugh. We dance. Okay we don't dance, but alteast we try to. Social Champs is a place where no eyebrows are raised for revealing your crazy side. A perfect outlet for that whacky side that you have been hiding from everyone 😉 We worship creativity, and on Sundays you would probably find us drooling over a creative TV advertisement.
 We genuinely believe that creativity is nourished in an environment which is a blend of fun,  happiness and innovation!
Instead of calling anyone employees, we take pride in calling ourselves as "Champs." We also like to make people jealous by letting them know that we get paid to learn and have fun.
Here are a few things about the CULTURE at SocialChamps
[divider]
Flexi Timings
Well, we are very strict about those. Kidding! Our work timings are more flexible than a Yoga expert. You have the freedom of coming anytime and complete your working hours.  Flexible work timings that ensure you visit your doctor and attend your favourite concert without losing on work.
[divider]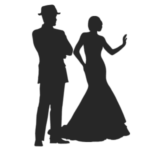 Dress code
We don't have one! Wear anything that makes you feel awesome! Avoid Irish dresses though; that might just buy you some weird looks.
[divider]

Events
Out here, we love cakes. We just love them. Every small achievement is celebrated.
[divider]
Open culture/Freedom of speech
If a certain thing is being implemented for a long time, it does not mean that it needs to be followed blindly. We are open to all kinds of suggestions – even the one's that you find to be silly.
[divider]
Work related fun
We have a lot of fun.. oh yes we do!
[divider]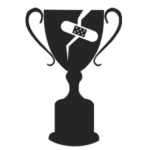 Mistakes are appreciated
New mistakes are appreciated, infact – celebrated! So you wont have to face a frown every time you make a "new" error.
[divider]
Our clients can't get enough of us… and our creative side is the culprit!
We don't treat our clients as "clients" but rather partner with them to create amazing social media presence for them. We genuinely believe that unless you get into the client's shoes, expecting good results is like expecting Justin Bieber to come up with a decent song. 😀
"Happiness" is an underrated virtue. We like to keep ourselves happy. Well, at least most of the times. Happiness is like a virus.. and we like to infect everyone with it.
We have often heard it from our clients that after talking to us… their face hurts due to excessive smiling. Okay, that might have been slightly exaggerated but we hope you got the point!
As cliched as it may sound, we believe in good karma – what goes around comes around.
Click here to meet our team and if over excited, click here to join the gang 😀 😀