Popular organizations and people, especially celebrities have so many websites and social networking profiles that have no affiliation with them.
So many fake profiles impersonate celebrities and reputed organization on Internet. Therefore, it is good for a celebrity or organization to have the websites affiliated with them, to get verified. It is helpful for the fans as well as websites.
On Twitter, you may find many people impersonating a Hollywood actor. But the verified account that really belongs to the actor will have a mark at the top of profile where a white tick mark inside a blue-circle can be seen.
Why verify a website?
A verified website usually appears among the top results on reputed search engines while imposter websites appear in the bottom results. And verified websites are also considered credible sources by fans who are seeking information about a celebrity or an organization.
Now Pinterest is also enabling the verification of website. The procedure is really easy. Visit business.pinterest.com. Download Verification file. Then upload it through the procedure that has been shown in the screenshots.
Step1: Go to your profile and click on the pencil in the bottom-right corner of the name box.Don't see the pencil? Go to the menu in the upper right corner, select Settings, and go to Step 2.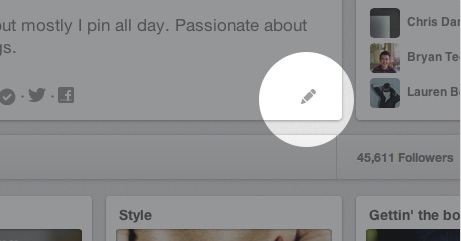 Step 2: Enter your web address in the Website field, then click Verify Website.Follow the instructions on the next page. You can verify with an HTML file or a META tag.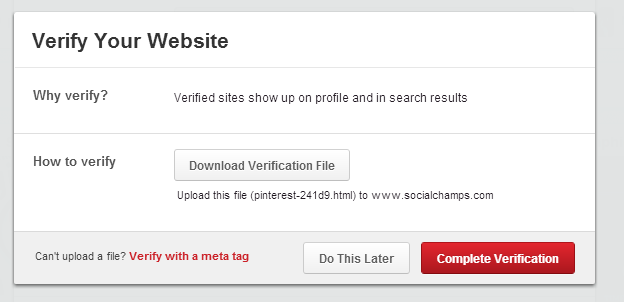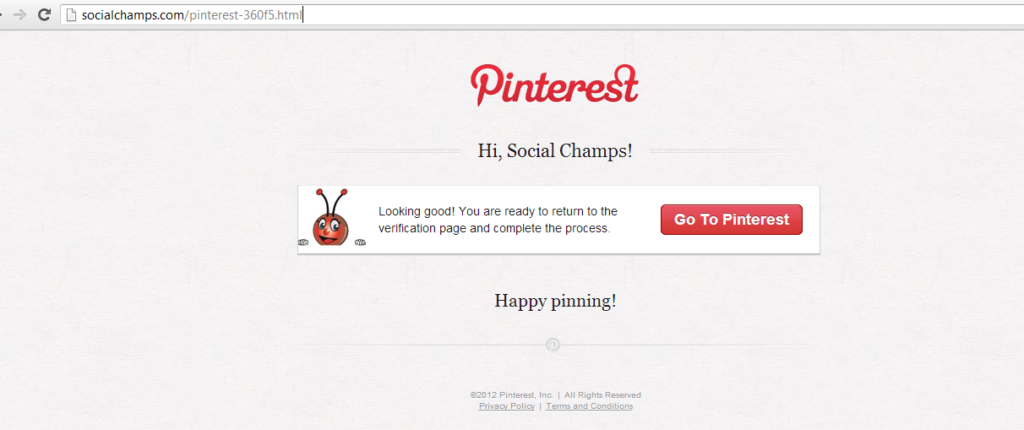 Step 3: Once your website's been verified, you'll see a check-mark next to it and will have access to your web analytics when you're logged into our new look.


Other advantages of verification:
1. Easy tracking of Pinning activity:
You can find out the number of people pinning from your website, people seeing your pins and clicking the content you host on your website. In a way, you integrate your Pinterest account with your official website.
2. You can observe the interest of pinners:
You can see what type of pins get more re-pins and what is really trending on Pinterest.
Following video explains how the Pinterest Website Verification Analytics works:
What is your opinion about Pinterest Website Verification Analytics? And what are your expectations with it, post your comments.