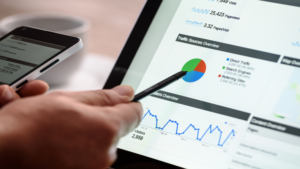 Video is all in the rage right now. They're incredibly appealing and help brands connect and communicate well with their audiences. 
In fact, we utilize video content at Voy Media as a way to introduce our clients' products, showcase their promotional events, show behind-the-scenes clips, or make a tutorial that's aimed at solving a particular problem.
For these reasons, you need to step up your game when it comes to video marketing. Here are the top ten best tools that allow you to create and launch your video marketing campaign:
1. Wideo
Not only is Wideo easy to use, but it's incredibly fun as well. It comes with a variety of templates, easy enough for you to customize to deliver your message or come up with your own from scratch. 
This tool also allows you to place logos and graphics to your video to make it more appealing. 
This tool comes with a lite edition as well, which has limited features to let you craft videos up to 45 seconds for free. If you want longer videos, the price range is between $9 to $39 per month.
2. VEED.IO
This is a simple online video editing tool that helps you create professional content to grow your audience online and build your social following, creating engaging marking content, education video, and pretty much any other type of video content
The features are easy to understand and can be used to make great content in a jiffy with all your projects saved in the cloud, meaning you can continue working on your project from anywhere and share your work with friends with just one click.
3. Viewbix
This is a great video marketing tool that allows you to build an interactive video in three easy steps. 
All you need to do is simply add a link to the video, and then brand it by inserting your call-to-action buttons and logo. Finally, pick apps that allow you to achieve your goals such as lead generation. 
You can then put your video up on social networks like Twitter and Facebook. Viewbix also comes with analytics that allows you to know what's effective from what's not. 
4. Slidely
Founded in 2012, Slidely has given a lot of users the ability to come up with slideshows, as well as music videos using music, video clips, and photos. You can then directly publish this new slideshow on Twitter, Facebook, Instagram, and Pinterest. 
There are also a lot of widgets that you can embed on your website or blog. What makes it unique is that it's also a social network where everyone can share and view each other's work. 
The best thing about it is that you can register for free. You can also download the iOS and Android app for free. 
5. Powtoon
Powtoon is an excellent solution for crafting animated videos and presentations, which can be directly embedded on your brand website and published on your social media channels. 
You can also pick a wide range of characters, backgrounds, transitions, and templates. What's great about it is that you can even build your own template from scratch. You can also painlessly export videos on YouTube in just a few clicks.
It's easy to use and has a highly intuitive interface that will guide you through every step of the video-making process. 
6. Flipagram
This tool allows you to integrate images to come up with short video stories. Flipagram is easy to use and is ideal for those who want to publish their photo or video on Instagram or Facebook. 
This tool is available in various operating systems as well and has received many positive reviews from different users from all over the world.
7. Stop Motion
This tool is highly intuitive and allows you to create high-quality videos using the stop-motion technique.
Currently, Stop Motion is available for iOS users and comes with various in-app purchases like image import, green screen, and sound effects. 
You can then edit and watch your video frame by frame and utilize the app's thumb menu to control various edit options that are available for every frame. 
8. YouTube Editor
This is another interesting free tool that you can fully integrate with YouTube. Doing so provides you with a wide variety of interesting capabilities on your site. 
With YouTube Editor, you can add annotations and transcripts to your videos to make them, even more SEO friendly. 
9. Animoto
One of the most user-friendly video editors around is Animoto, as this allows you to create stunning videos in three simple steps.
This drag-and-drop video maker allows you to create powerful and highly professional videos. You can put in videos and photos, customize the material with music, styles, and other functionalities of your choice, then embed it on your site.
Et voila! You already have a video in just a matter of seconds. 
This tool is also available as an app, letting you share videos on your smartphone. 
10. Stupeflix 
Stupeflix is a tool that provides an excellent solution when mixing videos, music, and photos.
It offers a wide range of themes that you can use as your video's foundation. You can even throw in your photos, videos, soundtracks, texts, and even maps. You can even record a voice-over. 
After that, you can post and publish your video on YouTube, embed it on your site, or download it. This tool is also available as an app.
You can start creating videos on Stupeflix, as well as in its awesome app on iPhone, for free. But for $29/month, you can also avail of its Pro version which allows you to come up with unlimited HD videos, a custom call-to-action button, and text-to-speech voice overs. 
11. Sellamations 
If you want to create an animated video, then Sellamations is an ideal choice.
You can create fun, doodle animations allowing you to communicate your message to your audience clearly. All of the doodles here are hand-drawn. 
You can also ask a custom character to be built specifically for your video as well. 
Over to You
Let's face it, video marketing isn't going anywhere, anytime soon. In fact, it is here to stay and will only keep getting bigger and bigger. 
While publishing and even creating videos might be a costly thing in the past, there are now enough tools in the market to guide you and help you create an entire video for yourself for a reasonable price. Thus, the tools listed above are ideal if you have a limited budget. 
Meaning, there's no excuse why you shouldn't launch a video marketing campaign.
Author Bio:
Kevin Urrutia is the founder of Voy Media, a SaaS Marketing Agency based in New York. He helps people promote their SaaS business by creating digital marketing, demand and lead generation, content, and web design and strategies.