With the real estate industry in so much demand right now, there is still some space for improvement when it comes to real estate marketing. The initial step is to evaluate what you have done in the last few years and evaluate the overall performance to determine what things have worked for you and what are wasting your marketing costs.
Understanding your past performance is the key to understand which marketing trends to try out. Above all, here are top 5 buzzing real estate marketing trends that should be on your radar, and we think they will help you reach buyers and sellers online, in real-time, with new and buzzing content.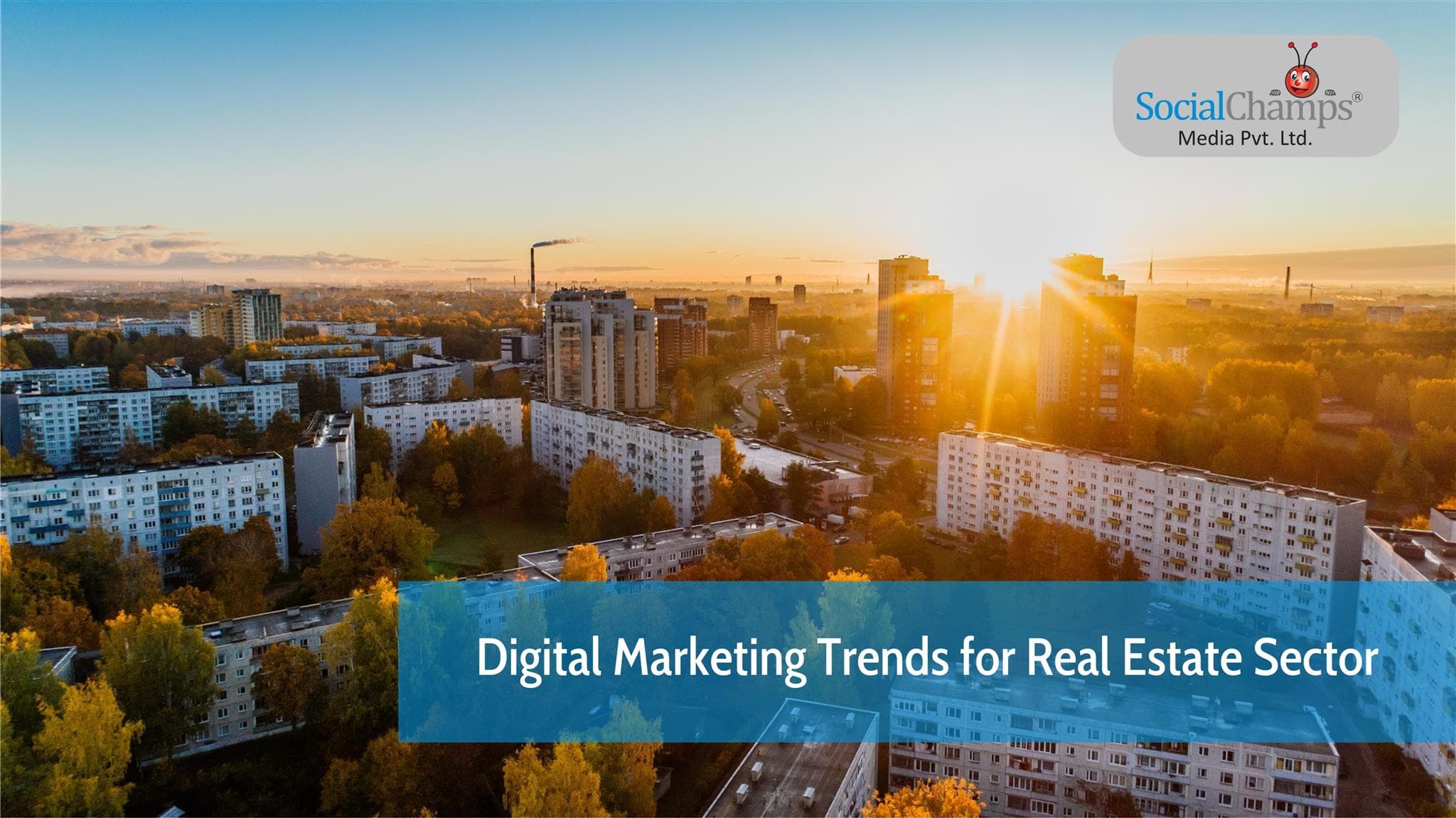 1.Instant Communication – Through Bots.
Real estate advertising online is mainly used for Lead Generation.
With email, you've got to ask folks to check in on your website or leave their contact information. With chatbots, you will instantly interact with new customers and transfer hot ends up in your employees 24 hours a day!
Messenger bots also are an excellent way to simply qualify your leads. Bots will ask a group of questions to qualify clients, verify their motivation and their sense of urgency. Bots through real estate digital marketing also can book appointments.
2.Personalize
Gone are the times of the push marketing and one size fits all approach. Today, consumers need personal experiences with the brands they interact with. Custom CMA reports are a simple way to communicate market trends to your contacts in your native area. Increase your conversion rates by making landing pages that may speak to distinctive segments of your audience.
An industry example can be simply like this, suppose you have two different niches to market, let's say, Kitchen Appliances, and Gym Equipments, it's easy to determine that you might communicate your Kitchen Appliances to the female audience and gym equipment to the male audience.
3. Make Data-Driven Decisions
Instead of trusting any third party data for decision-making, place your own data to work. Gather data from your dealing management tools, website analytics, sales, and lead generation results to measure ROI and what channels work for you. Don't blindly obtain ad area on media outlets – digital lead generation campaigns permit you to measure each part of the buyer journey. Test campaigns on completely different platforms and make fact-based decisions on your results.
4. Social Ads
There was a time once you used to post on Facebook, LinkedIn or Twitter and acquire a reasonable amount of engagement with your content. Those days have, sadly, passed. The truth is that online ad spend has almost doubled. Social Ads are catching up to beat Google advertisements, due to the unique ability to target users based on persona. And, with Mark Zuckerberg's announcement to scale back the number of public posts in your Facebook news feed, you can bet that you'll have to spend some money so as to get your message seen on the platform. However, don't be too afraid – you can simply see effective results from a modestly funded campaign!
5. AR – VR
Augmented and Virtual reality is changing the experience in many sectors of business. The virtual house continues to be a force in real estate marketing this year.  Virtual home tours are perfect for buyers who are interested in interest} but simply can't build it to an actual house. VR actually delivers an excellent buying experience by combining the real world with the digital world.
If you are looking for real estate digital marketing services then we suggest you look for the above-mentioned trends if your agency is offering.