Social Media Marketing is no more driven by the number of likes a brand can amass on a social networking site; it is now dependent on the brand influencers.
Social media influencers are experts in a particular field who have gained credibility and are recognized for their expert comments and observations.
Their judgments bear acceptance with the people and with their influence they can persuade the masses. Often this is done by making frequent high-quality comments on Facebook and Twitter which are followed by their engaged and active followers.
The social media influencers can impact their followers because of the way people think. It has been observed that people tend to believe more on the word-of-mouth, a message that comes from their own community or someone they would like to believe in than the brand beating its own drum.
The people who follow the social media influencers share their posts or re-tweet on their tweets and in turn create content that develops serious attention for the brand. More often, people depend on the views and judgments of social media influencers while making a purchase.
Experts now believe that the concept of 'social media influencers' is not just a craze, but it is something that is likely to stay as it is nothing but 'word of mouth marketing'.
How to identify the influencers?
Social media influencers have a dedicated audience who share a common interest with the influencer and hold the views of the influencer in high regard. Often the strongest influencers are least known, but they have a very strong following. These influencers are capable of stimulating their small group of followers into creating content that works for the brand in a positive direction.
Here are some platforms which measure the online influence:
Klout: It reflects an analytical view of how and where the influencers engage with your brand.
Kred: This measures the influence on the basis of an index that rate the effectiveness of the online activities of the user.
Ecairn: This was also developed to identify an influencer and the positive content created by him relevant to the brand in question.
What should you do build a strong relationship with the brand influencers
After an influencer has been identified a brand needs to build a strong and lasting relationship with them. The brands must let the influencers know what is expected of them. This can be done by listening to the influencer by using social media monitoring tools and using the hashtags used by them to be in the same wavelength. Further, the brands can comment on their blog posts, re-tweeting on their tweets and joining the conversations which are interesting.
The influencers should be made to feel that they are able and good in their job. Brand marketers should not talk too much about promotion and brand marketing. They should also engage with top influencers as well as lesser-known bloggers.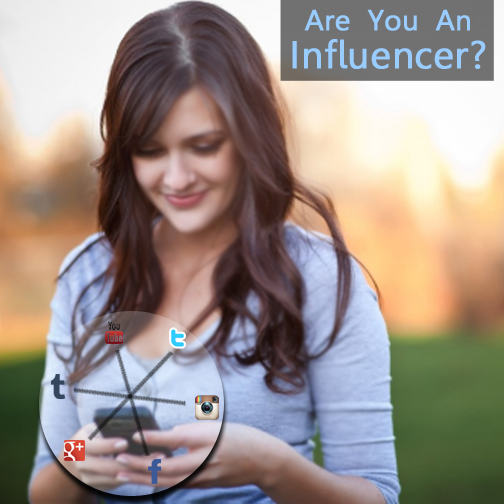 The results
Helps in improving and maintaining your brand online reputation. What an influencer says about your brand creates your online image.
Many big brands are now engaging with brand influencers rather than with celebrities to build a favorable image as people tend to believe in the experiences and judgment of common people like themselves.
No other platform works more effectively than Social media influencers in spreading the positive word across social networking sites. The message of change is received in a much better manner on social media by the influencers.
Conclusion
For an effective brand promotion on the social media circuits, brand managers are now emphasizing on effective engagement with people through social media influencers. In order to develop maintain a strong presence on social media, a long-lasting relationship with influencers is important. Building a positive image is an automatic result of the entire process.