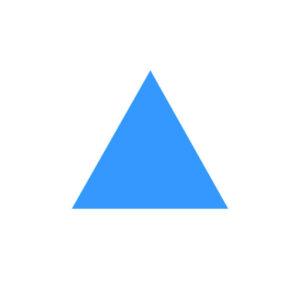 Prisma a new camera app, released in June this year, transforms your photos into artworks. The app is said to use a combination of neural networks and artificial intelligence to give your photos a look of Picasso's brush strokes.
The app has taken social media by storm as it goes beyond overlays and basic filters, unlike other popular photo apps. It recreates the image from scratch exploring different layers of the image thus resulting in realistic digital painting.
How does it work?
Like any other app, Prisma is extremely easy to use. You can take photos through the app or choose one in your gallery. Crop your photo as per the app's specifications. Choose one of the 34 filters which are based on famous art styles (more filters are expected to release in the coming weeks). After that just adjust the intensity of the look and save it. Your digital artwork is ready to be shared with friends on your social channels. 


Prisma Vs Instagram
Prisma art filters are pretty different from that of Instagram. Instagram filters overlay the original photo whereas, Prisma goes through different layers and recreates the photo from scratch.
Prisma not only applies color shades to images but it transforms them completely into the works of art.
A quick look at the app updates:
Available on iOS as well as Android: Prisma app is available on iOS as well as Android version.
Numbers: The app touched the one million mark for daily users on 14th July 2016. The numbers are expected to skyrocket once it is made available on Android devices.
Popularity: Prisma on 22nd June claimed on its FB page that it is the most downloaded app in 10 countries within 9 days. This massive success resulted in occasional server-down errors. The company seems to be working on increasing its server capacity to handle the load in the future.
Launch of video app: Prisma is working on expanding the technology to video app too. This means very soon we will have videos that look like moving paintings. Prisma co-founder Alexey Moiseenkov published a 360-degree image on Facebook, showing how Prisma video filters would look in future.
Basic camera functions missing: Though Prisma gives an option to click photos it misses on some basic camera functions like HDR and self-timer. The best way is to click a photo and open it in the app to add filters.
You can avoid watermarks: The app settings have an option of enabling and disabling watermarks, thus the branding on your instant artwork can be managed accordingly.
What's in for digital marketers?
The basic marketing rule says – "Show, Don't Tell" which means that a picture is worth a thousand words especially when it comes to capturing your audience's attention on social channels.
With so much of content moving in our social channels, it's very easy for the information to get lost if it's not in a digestible format. Our brains too are said to process visuals faster.
In such cases, Prisma can be a very helpful tool to:
Boost visual content marketing
Boost social media engagement
It's easy for people to like, share, re-tweet or respond to a graphic content than a regular content
Conclusion:
Prisma is a great tool for building graphics digital marketing strategies and is here to stay for graphic designers to have fun with 🙂