Pinterest
Everybody knows how much traffic Pinterest generates for a picture. Pins as well as repins ensure wide coverage for the picture.
When you find something interesting on it, you wish to know more about it. Hence, now pins on Pinterest will be more useful to you. Also, it will be easier for you to pin something on it, irrespective of your location.
Informative Pins are he
It has worked with some popular websites like including eBay, Target, ModCloth, Sony and Netflix to show more information on some pins, so you can do more of what you love. The purpose is to make pins more descriptive.
You might see Product pins for things like clothes and furniture with pricing, availability, and where to buy. Such information would be updated every day. Recipe pins from blogs and websites will include cook time, ingredients, and servings. Movie pins with content ratings, cast members, and more.
One can tell by just seeing the feed when a pin has more information by the icon that appears below the picture. it will also update all of your old pins. They will be more useful.
[pullquote style="left"] Pinterest spokesperson said:Community will now see more useful Pins at first glance, rather than having to dig around or click to other websites.The option to list more information on pins will give brands the opportunity to advertise specific product detail to Pinterest users. [/pullquote]
For pins related to clothes, furniture, gifts and products you will some brands on whose Pinterest page, you can find pins related to the type of clothes, furniture and gifts that you looking for. Some examples are eBay, Etsy, Sephora,Sony, Walmart. You will see information like size or weight.
For pins related to your favorite food recipes, you can refer to Pinterest pages of brands like 101 Cookbooks,The Kitchn,What's Gaby Cooking, Whole Foods Market, Woman's Day.
You will find information like time required to cook the particular food item whose pin you are looking at.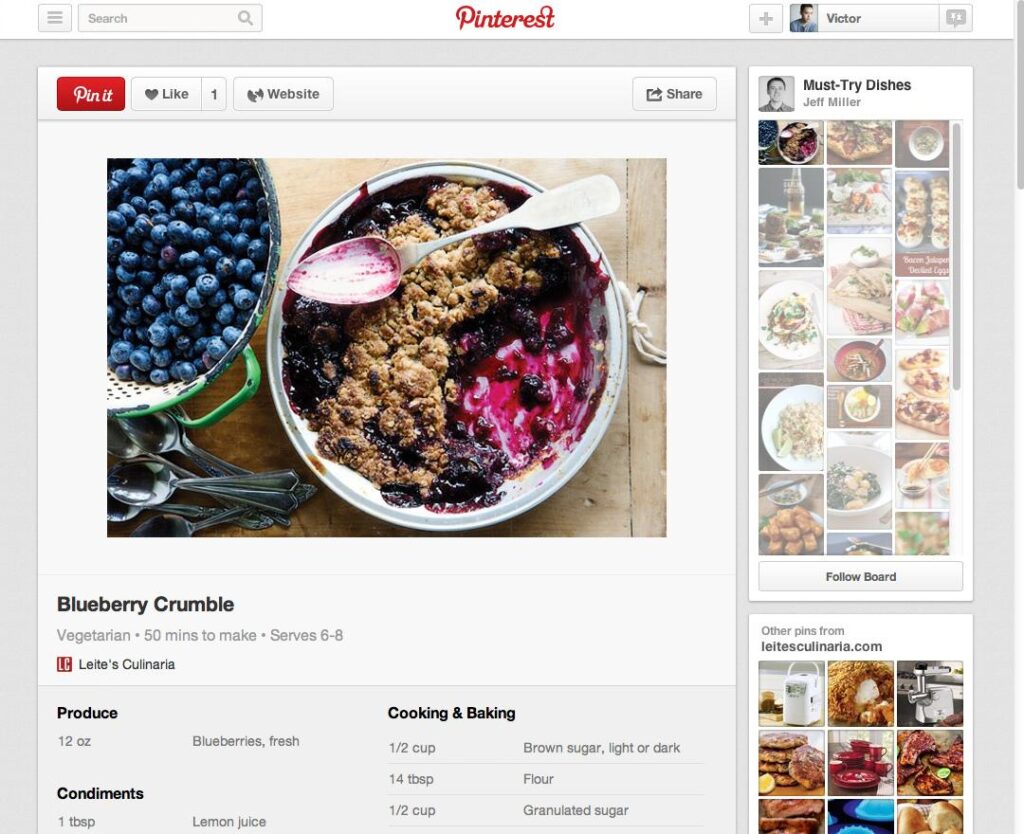 For pins related to movies, you can refer to Pinterest pages of Flixster, Netflix, Rotten Tomatoes. You will also see information like rating, cast members etc.
If these descriptive pins succeed in making Pinterest users spend more time spent on the site, it could also be an attractive feature to future advertisers looking to work with the popular and overwhelmingly visual network.
Now Pin easily through mobile apps:
You heard it right! "Pin It" button is available in mobile apps. You can pin on wherever you are!
When you launch Pinterest app on your mobile device, the apps you can easily use for "pinning" are Behance, Brit+Co, Etsy, Fotopedia, Jetsetter, Modcloth, Snapguide, TED, The North Face, Zulily Etsy, Fotopedia, Jetsetter and ModCloth.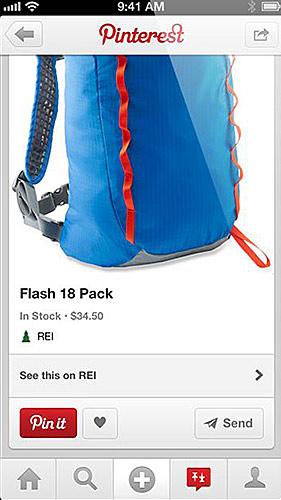 In an effort to advance its mobile presence, Pinterest is rolling out another new feature that gives users the option to pin from mobile apps. This update comes on the heels of Pinterest adding notifications and mention capabilities to its mobile app last week.
To get the new look, click the Get it now button on top of your home feed. What types of pins would you like to see improved? With your mobile device, what are you planning to pin? Share your comments.