Gone are the days of 'interrupt marketing' wherein people were interrupted to pay attention to product promotion. For example TV/radio ads, telemarketing calls, email campaigns, etc. Online/digital marketing gives the ability to reach customers to the door of the company.
Planning to invest in Digital marketing?
Today an average business spends around 2.5% of its annual revenue on digital marketing, as per Gartner. This seems to be a very small percentage considering all the digital forums that require investing – such as: content creation, social media, digital advertising, email marketing, conversion rate optimization, mobile marketing, video production, blog creation, design, website development, pay-per-click (PPC), search engine optimization (SEO), conversion rate optimization (CRO) etc.
As per E-consultancy, 77% of marketers are planning to increase their digital marketing budgets but the main question is where these funds should be invested. The following can be four key areas wherein you should focus on your digital marketing investment:
An optimized website that is technically sound: A website is a gate to your brand. Customers visit the website first before registering/shopping/interacting with your brand. Ensure your website's page load speed score is high for desktop/mobile customers.
Consistent, creative and compelling content creation strategies.
Engaging and understanding your customers: Your social media strategies depend a lot on your customer base, what they want and how they want. Know your customers by sending across surveys schedule a conversation with your top clients or roll out a social media campaign to know more about their personality.
Paid Campaigns: Incorporating a paid strategy in your digital marketing goals can surely give a boost to your digital marketing needs. 
Why invest in online marketing and join the digital bandwagon?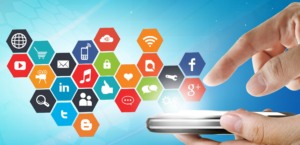 Following are some of the reasons- why businesses should invest in digital marketing:
A large customer base: 85-90% of the world population today uses internet/online media. So selling products domestic as well as internationally is the easiest, giving brands a large customer base.
Brand Awareness: Traditional marketers always had a metric of reach to xx, xxx subscribers, etc. But in digital marketing, the number gets multiplied by millions. Even if the goal is not to sell to each and every customer, it certainly spreads awareness of the brand.
Be where the action is: For a brand to make place above its competitors, it has to compete in the area of real competition. Brands today are pretty active online and they don't miss a chance to interact, engage and sell to their customers. It's important to study your competitors selling strategies and get an edge on it.
Results are measurable: Online marketing can help to track your ROI. From visitors to customer feedback, everything is measurable.
Cost Effective: Online/digital marketing is more cost-effective than traditional methods of marketing.
Data points are available for optimizing business strategies: The availability of measurable online data points helps in taking business decisions related to sales forecasting, merchandise planning, etc.
Brings in customer leads and reduces marketing overhead: Digital marketing helps in generating 'warm' leads. By limiting contact to prospects that show interest in your product/services, a company can easily reduce the number of man-hours required to achieve its sales targets.
Build credibility and a strong online voice: Online marketing gives the opportunity to develop visibility/credibility of the brand through content marketing. This gives you brand an opportunity to influence and establish yourself as an industry expert.
When to partner with a social media agency:
Whether you are a large enterprise or a small startup, sometimes you do need to take help of the experts. Following are three signs which may tell you that you need the help of a digital marketing agency:
You are looking for expertise: Digital marketing agencies specialize in various areas of digital marketing. Instead of hiring a team of strategists, project managers, social media experts, etc, it's always better to partner with a good digital marketing agency.
There are other priorities: Though you may realize a need for digital marketing, your internal team is already busy and focused on other larger business goals. If you are looking for a team that will integrate with your existing staff and works together towards common business objectives, an agency would be the right choice for you.
Hiring could be expensive: Cost of hiring new employees and paying them salaries, benefits, and other miscellaneous costs may affect your profitability numbers. Agencies give you an opportunity of working with a team of experts at a reasonable price.
About SocialChamps:
Social Champs is a dedicated Social Media Agency that helps in creating a strong social media presence of your brand/business. With 400+ brands clientele, we help businesses improve their online engagement with the potential customer base. We create interactive, modern, yet ground level social media campaigns that talk about your brand/business elements to your target audience.
Services we offer:
Social Media Management: With a team of digital experts, we offer end to end social media management services. With new platforms, new algorithms changing the social media profile, we assure you the best services within your budget.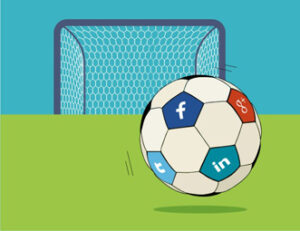 We offer social media management services like:
Social Profiles Management (Facebook, Twitter, LinkedIn, Google Plus, Pinterest, YouTube, Quora and much more)
Content Creation and Curation
Tracking Brand Conversation
Sentiment tracking
Integrated Marketing Approach to connect the offline activity with online activities
Search Engine Optimization:
Businesses today are going online and generating maximum leads via online/digital marketing. Search Engine Marketing helps in targeting the right segment of potential customers.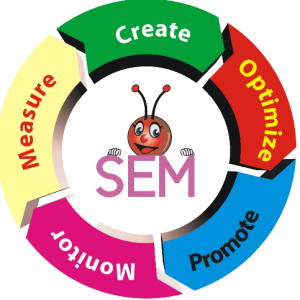 We offer Search Engine Marketing Services like:
Keyword Research (Broad, Exact and Negative Matches)
Ad Copy Creation and Strategy Formulation
Campaign Creation
Optimization to ensure ROI
With vast experience in generating leads, user registrations, subscriptions and promotions for our clients, we have been working in various niche such as education, real estate, fashion, e-commerce, etc.
Your website design is the first and last impression of your brand with your target audience. For a new business, new product/service launch, personal branding or even for rebranding, we have an expert team of marketers, designers, and copywriters who will strive hard to give a visual representation to your vision and dreams.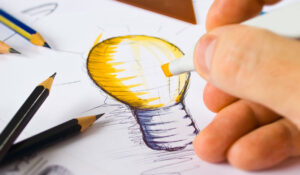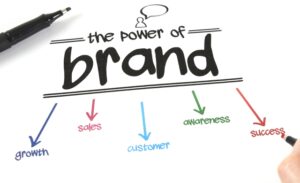 We offer:
Logo Design.
Punch/Tag lines for brands/campaigns
Social Media Page Design
Corporate Identity
Landing Pages
Promotional Materials and collateral
Content Creation and Blogging:
Today, marketing is all about providing value to your customers. It's about information/content that is helpful in generating leads and helps them in the decision making the process.
We offer writing services like:
Content Strategy
Content Engineering
Content Marketing
Blog posts and content for websites
Facebook, GooglePlus, Twitter, LinkedIn, etc social channel posts/tweets
Ebooks
Press Release
Newsletters
Product Descriptions etc
Social Media Consultancy: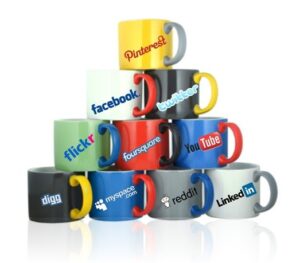 Apart from the above, we also offer social media branding consultancy to businesses and professionals. With a vast clientele across the globe, we have been working with MNC's, SME's and start-ups for building their brand as well as customer base. Our teams of digital experts study your business goals, vision, objectives, customers, competition and strategize upon the best approach within your budget constraints.
Conclusion:
A marketing program undoubtedly is a big investment. You are not alone in feeling the pressure to increase the digital marketing budget. But remember, any marketing program should be data-driven and focused on results.
If you're looking for a digital marketing agency whose business objectives and core values align with your own, consider trying Social Champs Pvt Ltd.