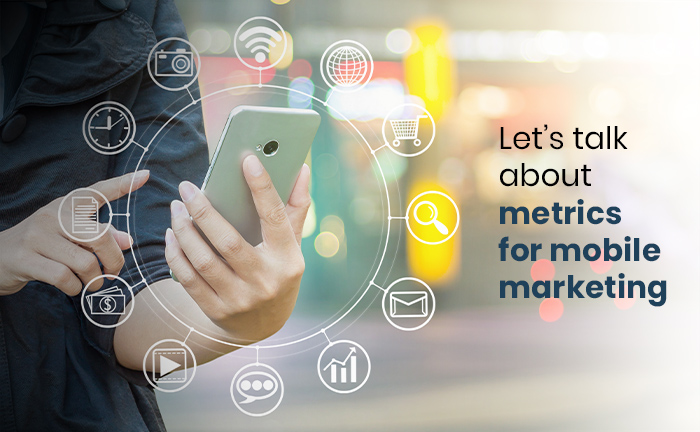 Do you know the mobile marketing metrics you should be calculating this year? 
We've barely passed 2020 and it's business as usual after a global pandemic.  Agencies around the world have been affected by the quarantine, but slowly the global giants in the app and mobile marketing world are beginning to awake. 
Along with the old comes new and integrated mobile marketing automation, which has brought more metrics to look out for. 
What is mobile marketing metrics?
To put it simply, mobile metrics is the data you should be collecting and analyzing to track the performance of your marketing. Now that you know what metrics are for, let's get started. 
1. The average number of active users
This information is collected for daily and monthly users. Active users are what you should be alert for. In-app activity of the average user gives precious data of what's working for your app and what's not. 
2. Revenue per user
Besides the ad space on your app, your users are also a primary source of revenue. Calculating the metrics of paying users shows you how your app is performing, and which type of user is willing to pay and for what, exactly.
3. Bounce rate
This metric is similar to the bounce rate metric used by webpages. The bounce rate or average duration that a user was scrolling on your app before deleting it. Bounce rate shows you how your app is performing and who is using your app for what purpose. It tells you where you can do more to increase visitors. 
4. Cost per install
When marketing your app you need to be alert about the cost per install which is calculated by the number of new users divided by how much you paid for your campaign. 
5. Mode of acquisition
The acquisition is when a user follows a certain marketing campaign or a course of action that ends in a download. The mode of acquisition watches out for the path that users take and what works best for getting more visitors. 
6. Heatmaps
Heatmap is like a heat sensor that shows where the users navigated on your app using their fingers. It precisely shows the way/path that users took to move through your app so that you can use that information to make your app more user friendly. 
7. Retention figures
For app creators, just one visit from users is not enough. Retention keeps track of users that have returned to the app more than once. It is calculated by dividing a previously set amount of time with the present time that visitors use the app. 
8. Lifetime value
'LTV' is the value that a user has contributed to the app, until the end of their life cycle on the app. It predicts a user's worth in using the app. With this key KPI app, marketers can define the value of individual users and understand what portion of their budget they should dedicate to the acquisition of new users. 
9. Uninstall analytics
In the world of app marketing, uninstalls matter just as much as installs. Marketers who have a focus on growth know that uninstalls have a deep impact on their app ranking in the google app and apple play store. App uninstalls can be tracked for iOS by requesting a certificate with just one click. Account managers have to register to Google Developer Console and integrate their app to receive uninstalls certificates. 
10. Source attribution
Understanding mobile attribution is not tedious. However, it does take a lot of data and standards to understand which portion of your marketing mix is responsible for which user's downloads. Source attribution plays an enormous role in spearheading your subsequent growth campaigns. Push/In apps/Mails Consumption 
And let me know if you want any further information over this, happy to help.
Take care!