LinkedIn launches new homepage design
LinkedIn is now the largest professional network, its different from other social networks as it values-driven. Unlike Facebook, LinkedIn users carry an objective while browsing.
If we talk in terms of user experience, Facebook stands ahead of LinkedIn, as its too handy for users to use its features and to remain connected. Facebook and Twitter changed its design and layout in the past. Recently on its official blog, LinkedIn also announced that they will be launching a newer and simpler design.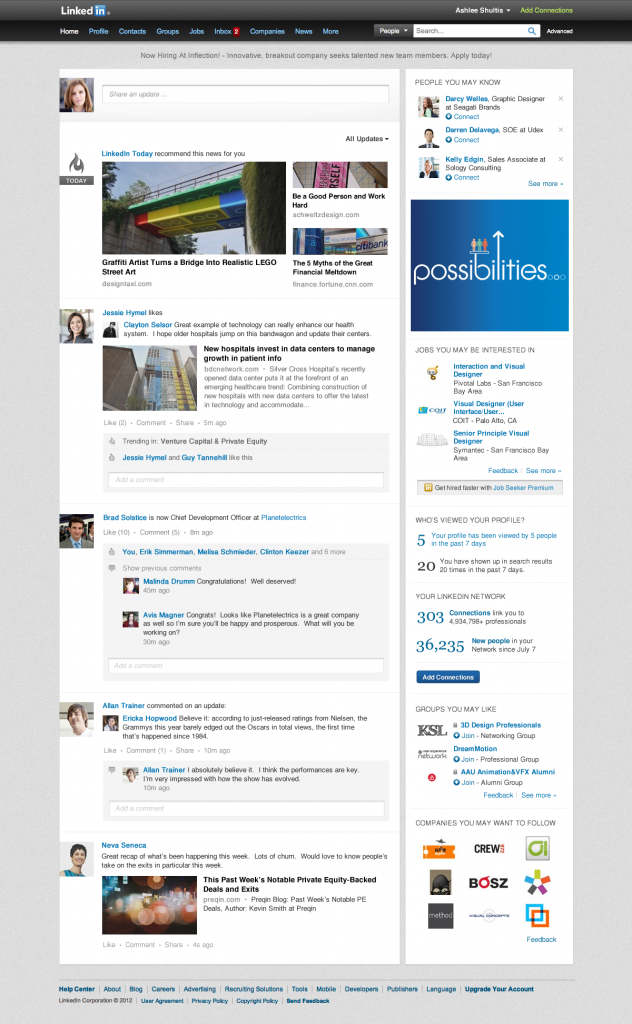 The new design seems to be more focused on making it more social. Certain features like the trending/popular posts will remain on top of the feed so that users won't miss it. As said by Caroline, Product Manager, LinkedIn, " We've completely refreshed the way updates look and feel in the stream with richer visuals for easier scanning and viewing".
Recently LinkedIn also added a new feature, by which companies can check who is following them, but the recent announcement of new looks do not talk about any changes for Company Pages.
We are over 160 million LinkedIn users would be eager to see the changes. Let's see how much difference it creates.