With the new logo in place, Instagram is also rolling out its new analytic tool. This tool will not only give businesses insight into their Instagram marketing techniques but will also allow users to directly email a brand/business and get directions on their requirement.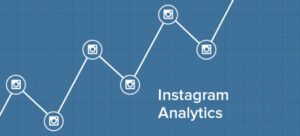 The Instagram analytic icon appears on the top right next to the settings icon as shown in the picture below: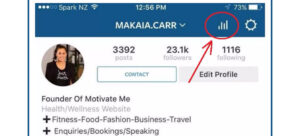 The information will be similar to what is available in the facebook insights section like reach, impressions showing a unique as well as the total view.
Follower Analytic:
Now, a brand will be able to view its follower's location by country (or to be more precise by city), gender and age. This information not only gives you a lead as to which time zone works best for your post interactions but also helps you to know your audience better.
Certain metrics like New followers, a ratio of male/female, age range will give an insight into the posts which will help you market your brand.
The 'follower activity' is yet another interesting module that gives you the time of the day when your followers are most active on Instagram. It displays the 'average time your followers are on Instagram on a given day. This data will help you in optimizing the time schedules of your Instagram posts.
Post Analytic:
This section is similar to Facebook Insights. It gives you data related to impressions, reaches and website clicks.
You can sort your posts as per any insight category. For example Top posts on a 7 day or a 30 day period as per the impressions. This information will help in better engagement rate by telling you how many people saw your post but didn't react to it.
You can also study your audience interaction as compared to your followers and see how your content performs in short as well as long term.
With these analytic and user information in place, marketers and brands will be able to understand their audience better and create content to market themselves more effectively.