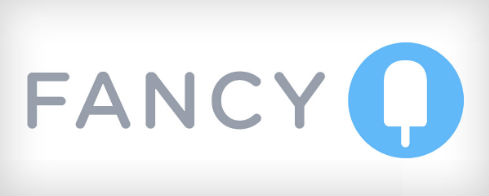 Fancy is a upcoming Pinterest-like social network that can be used to showcase products and services which can be bought directly over the web. In fact, Fancy is emerging as the future of social networking where consumers can make money besides connecting with people from all over the world. Fancy is similar to Tumblr and can be labeled as an online store cum blog. On Fancy, users can share pictures of their favorite products. Web users can scroll through this unending blog and "fancy" photographs uploaded by other users.
But how is Fancy different from Pinterest?
Fancy is more than just a content sharing platform. It is also an online store where users can choose from a wide range of products and immediately purchase the stuff they fancy. Fancy is indeed a notch higher than Pinterest. While Pinterest is only a social photo-sharing platform, Fancy offers direct purchasing options to users.
How can Fancy benefit ecommerce based businesses?
Fancy has undoubtedly become a big contender in social media. Though not as popular as Pinterest, Fancy has been growing at an unmatched pace. This has often been chosen by ecommerce portals to expand business. Fancy also adds to the marketing benefits on ecommerce websites. This online service is an essential tool in creating brand awareness and allowing consumers to buy the products directly on the web store using secure modes of payment. Fancy is also an informative tool using which companies can give details about their services. With this service, only a picture of the product is enough to start a profitable business.
Which kind of business can have better Success on Fancy?
Any kind of business can achieve success using the Fancy. This online service can be used by any person irrespective of the kind of business. However, companies that emphasize on ecommerce based marketing hold a better chance. As these businesses are more focused on online shopping, Fancy can act as a stimulus by giving them an appropriate platform. On the other hand, entrepreneurs who are new in the field and are looking to get established and recognized can use this too. This might also help them save a few bucks.
Brands on Fancy:
Looking at the immense potential of the Fancy, some of the most popular brands in the world have made humongous investment in it. Biggest brands that have invested in Fancy include Gucci, Botegga Veneta, Yves Saint Laurent and Balenciaga. The website offers thousands of products from numerous brands.