Pinterest business page 
Pinterest may not need any introduction if you share pictures online, regularly and if you are a regular visitor to the online networks of image-sharing website.
Every day, people visit Pinterest to pin pictures on the basis of themes that they are interested in. The "likes" on a picture increases the popularity of pictures.
The social networks are never shy of indulging in marketing and Pinterest is no different. a few weeks back, Pinterest announced on its blog that it would not only let companies set up business accounts (as opposed to personal accounts), but also release business-specific terms of service, totally separate from the terms that are for individual users.
Pinterest cited the contribution of quality content from the business community as a reason for launching these business-specific accounts:
"Thousands of businesses have become a part of our community, giving great ideas, content, and inspiration to people on Pinterest. Whether it's Anthropologie sharing awesome clothes, Whole Foods sharing tasty recipes, the Smithsonian sharing fascinating collections, or Amazon making products easy to pin, many of us have been inspired on Pinterest by businesses."
Pinterest has done this so that business houses joining its network can succeed in business.
You may have plans to use Pinterest for your business. Thereby helping you we are sharing the procedures of converting your personal accounts into a business account and opening a new business account.
Let me first tell you what to do if you want to convert your personal account on Pinterest into a business account. This is the procedure that you should follow:
STEP 1– Visit business.pinterest.com, and click the red 'Convert your existing account' button.
STEP 2 – Select your 'Business Type,' and update your 'Contact Name,' and 'Email Address,' if necessary.



STEP 3 – Fill out the next section, Profile Info. None of these things need to change unless you did not fill it out when you first set up your account, or you want to edit.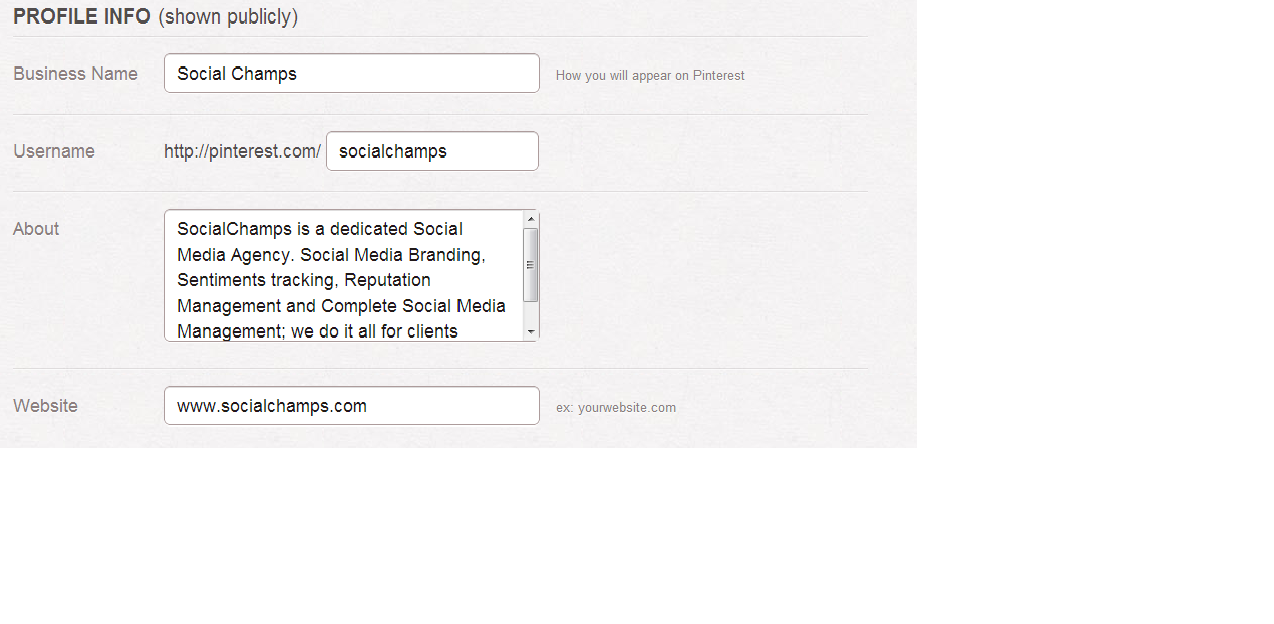 STEP 4 – Scroll down to the 'Agreement' section, and read the agreement. Then, agree to it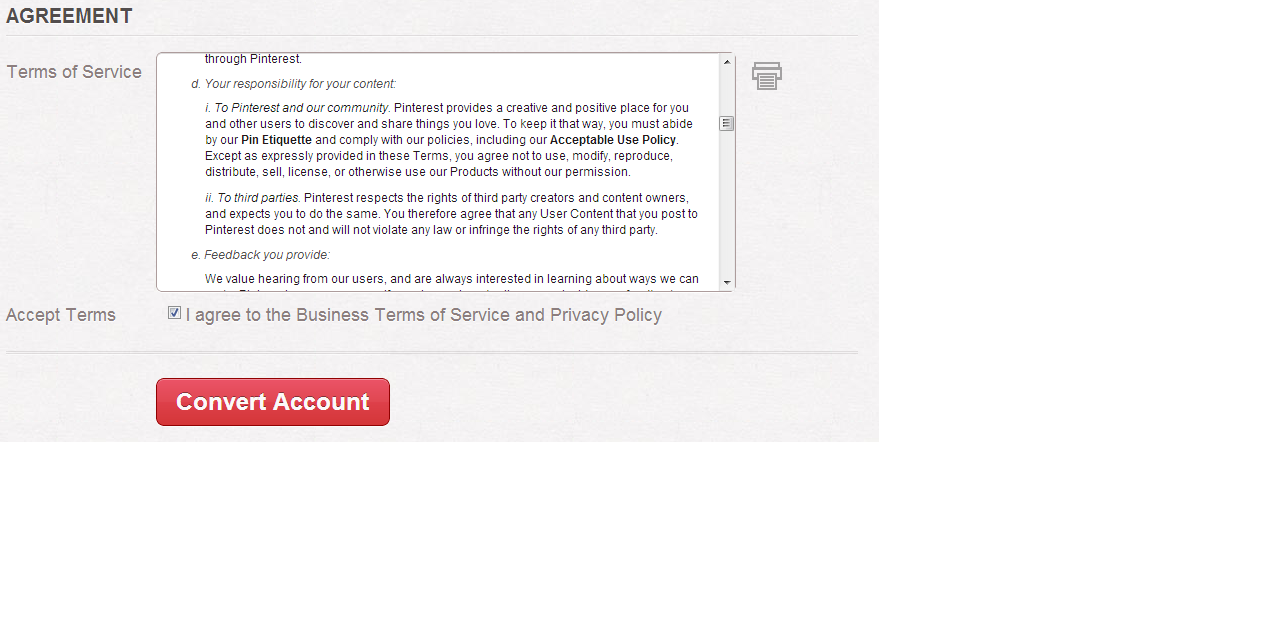 There you go. Your account will be successfully converted into a business account.
In the next part, we will tell you what to do if you have no account on Pinterest and need to open a new business account on Pinterest.
We hope that the information we provided is helpful to you.