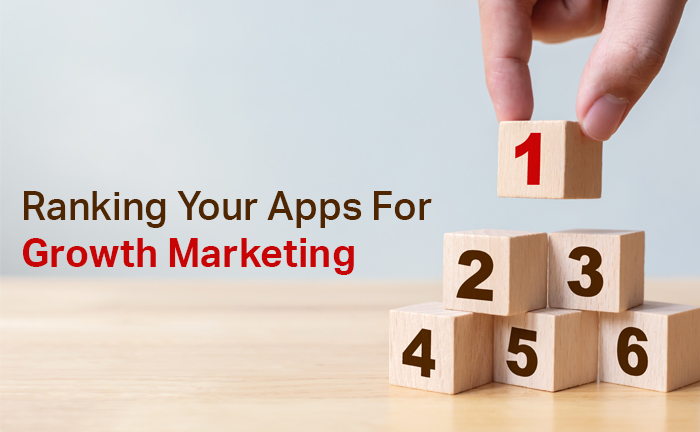 In the app world, there's no real substitute for a good ranking. The numbers show that 63% of app downloads come from user searches. Customers are 10x times more likely to download your app if it is backed by a load of high search ranking.
The app world is a competitive space with over 4 million applications in the market. Having a good search ranking is mandatory for being discovered and getting enrolment, from the early stage.
What is ASO?
For those who are not familiar with ASO, it stands for App Store optimization. With this tool, apps can grow their ranking and scale their downloads organically using automation to show up higher in the results of user searches. With ASO you get more viewers for your app and this translates into more app enrolment and engagement. 
ASO leverages keywords to increase your ranking in user searches. ASO requires an understanding of what keywords users search the app with, and which keywords they ignore.
In our earlier blog, we discussed what was user intent and how this affects the success rate of clicks. A strategy to analyze and extract the right keywords is precisely what ASO does. 
What are Apple Search Ads?
Apple search ad or ASA as it is sometimes referred to is very similar to App store optimization, except that it is used by Apple phones and is a paid service. ASA improves your Apple search ranking and accelerates the growth of your business in search queries.
Apple Search Ads offer a good conversion rate of high-quality leads if done correctly. Apple records show that 65% of downloads happen after a direct search in the apple ad store. That leaves the conversion rate at nearly 50% which is an astounding number for new apps trying to scale the marketplace by improving their ranking.
In order to get more success with keywords, ASA can collect keywords that are frequently searched by ASO and integrate it into their search strategy. ASO and ASA can be used in conjugation to increase the search ranking of apps. ASA offers immediate results as compared to ASO's long-term strategy. For key results, you can rely on ASA over the long term to see the performance and the actual results of CVI aka Conversion rate.
If you're planning on to launch your App in future, make sure you have a good pre-launch strategy that will give you a competitive advantage from the very start.
Keep reading and share your views about this blog with us in the comment section.
And, if you are looking for comprehensive Mobile Apps Marketing or App Engagement Campaigns, please contact us.