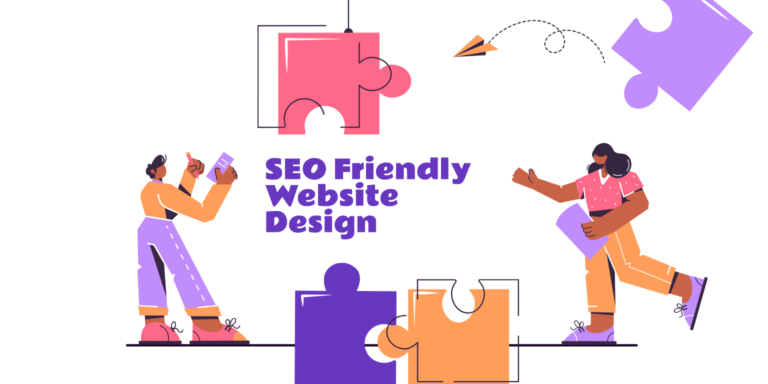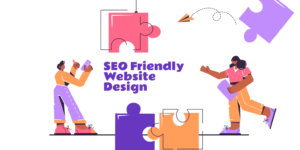 Most of the ties in business it is easy to the ROI, that is the return on investments while making the deal. You know the selling price, you know the margin cost, you know the whole maths behind it. 
But when it comes to the SEO web designing, often people find it hard to recognize the returns over this. 
The intangible benefits of this come with the little hard work, which makes most of us skeptical, which is completely understandable. But here are the reasons why the businesses should invest in the SEO of Web designing and how is it helpful.
In today's age of business, it does not matter whether you are an e-commerce or a blogger or a small business owner or whatever. What matters to your business is your website having enough traffic, enough attention of your customers is all you can ask for.

SEO web design helps your website to rank in the SERP and so gaining the huge chunk of traffic ultimately.

This is easily achievable by making the website as responsive as it can be so that customers who visit your website will get satisfied and return with business to you.

However, speed is the major factor here.

Getting traffic is one thing and getting potential customers is another part of the game. Through the  SEO wen designing the visiting traffic of your website is mostly the people who can become paying customers to you or someone who can share your website with future potential customers.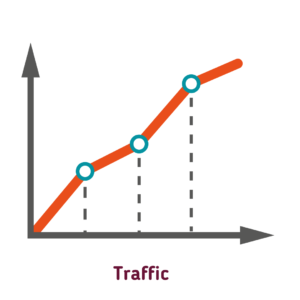 Working with professional web developers and SEO web designers you will get the idea of which things and how do they matter in shaping the website of your business.
To attract the right customers you may look into the following:
Who your target really is. Obtain clear information about it with customer personas.

Which keywords your target uses to seek out sites like yours.
What sorts of visuals connect with this audience.
Where this audience hangs out virtually, like certain websites, social media, etc.
What this audience wants out of an internet site, for example, online ordering, handy calculators, exclusive offers, fun content, helpful content, etc.
What your competitors do. (That's the little secret to look for.)
While all these cards are playing accordingly you can visit another aspect of the SEO, which is On-Page and Off-page SEO. 
Gives the Seamless Experience to Customers:

Have you ever been on an internet site that looked one way? Then you click on something. It seems like your on a unique site. The same designs, with the same color combinations, the same features offering is soaring.

What is the Navigation is weird too and seems disorganized. You'll even have trouble getting back to the previous part of the site. A site like this might have applied some SEO elements. But it's not optimized properly. And certainly, nobody would want to go such a site again.
Distracted visitors don't waste their time trying to figure around ineffective navigation or inconsistent design. They abandon their carts or other ambitions for this visit.
Proper SEO web design offers a seamless experience for your potential customers. Every millimeter of the site on any device is consistent and user-friendly. It never accepts "good enough". It only accepts the most effective because that's what optimization is.
It gently yet intentionally guides a visitor through content, features, pricing, and where ever you would like an individual to travel. There are not any distractions. they will easily find what they need. It's impossible to lose their place.
Cutting off the parts like a length of buying cycle, length of nurturing for the time and money, acquisition cost and churn customers will make the website sufficient for easy access. 
On the other hand, it increases leads to our business, sales of the product or services, ad revenues through affiliated clicks, sharing, repeat customers and brings out the lifetime value of customers. 
The conversions are affected by SEO Web Designs.

Attracting people to your site who are potential customers is vital. But you've got to be ready to "close the sale" with them. SEO web design is additionally conversion rate optimized. It helps you are doing something with all of this high-quality traffic you're getting.
The SEO website design should seamlessly guide an individual through the location. It makes taking the desired action like scheduling a meeting or buying something no brainer.
But micro-conversions matter also. Micro-conversions are little things that visitors might do on your site to urge more investment. Things like clicking lin, signing up for newsletters, watch a video, take a quiz, etc.

An SEO expert watches these micro-conversions. They learn from them to further optimize the user experience. If people are becoming hung up on explicit site elements, you see it by how people are completing these micro-conversions.
On top of that, search engines like Google "track" these little interactions. If someone is clicking on things and staying on the site, they consider this a positive user experience. Website SEO must demonstrate that an internet site offers an excellent customer experience to earn top spots in search results.
Organic traffic is increasing due to SEO Web Design:

Most of the people go and click over the organic result form the search page. So the website gets organic traffic. In the Google algorithm of ranking the website, various factors are involved. From which the websites having good link juice, good content, and good quality score are ranked at the top. And so if you are working really hard on the increase of organic traffic of the site, it will help in long term games. 
So these are the 5 reasons why it is crucial for you to have the organic traffic to your website to have a good SEO friendly design of the website.