Can Typography Make a Difference on Pinterest Engagement
Not too long ago, we have been discussing a lot of things over increasing engagement on Pinterest at SocialChamps. It was during one of these sessions that I felt some of our readers might also want to check out on our settings/inferences. So, in that spirit today, I made up my mind to tell you about one of the latest Pinterest marketing ways you should check out, read, and hopefully start implementing!
For Web/Graphic Designers, Pinterest has surfaced up as a wonderful platform to learn and show how much one can do with fonts, letters and creative expertise. The most innovative and creative genre of designing – Typography is becoming increasingly intriguing for adding value and boosting Pinterest engagement.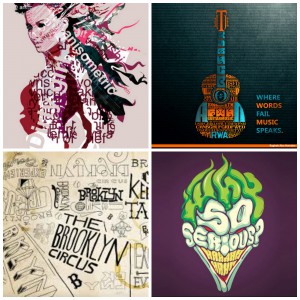 It's an art of using design and type face as a means of communication. Typography traces its origin in handwritten letterforms and encompasses everything from calligraphy to digital type and Web Page fonts. It won't be wrong if I say it's an ever-evolving branch of designing that has scopes for both cultivating the beginner and nourishing the expert font designer. Moreover, the good news is, with typophiles booming on the internet it has taken the form of a phenomenon that appeals to a larger section of web users, especially the youths.
Hence, if you are into Digital Marketing, why not give this a try? It would be a fruitful idea to use typography as a tool for adding value and bringing your business to life on Pinterest.
According to the latest research, Pinterest is expected to generate four times more money per click than Twitter And 27% more than Facebook. Although a lot of "behind the scenes" science is required for 360 degrees Pinterest Marketing, it's reported that visually appealing images acts as a baseline and gives almost half the result that strategic marketing on Pinterest can do.
Thus, knowing how to use fonts to build character in your brand message should be considered as a powerful skill. Supporting existing works with typefaces, as well as typographic theory, can increase engagement and lend a distinct personality to your account.
So there you go! If you choose to give this a try, I bet you'll agree that some of the finest strategies awaiting you out there today is definitely not super-science, but are pretty simple things that interest all and is a trending thing on the internet. Pass the good word to your peers — the more we share our insights, the better for the struggling minds in the Social field. Cheers!!