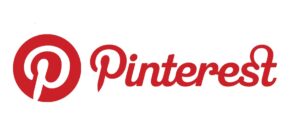 Pinterest announced some new changes to its site features and algorithm recently.
With a lot of buzz around this, let's take a sneak into the new changes.
Visual Search with an existing pin: Pinterest is enhancing its search engine with visual search, which will encourage the users to discover new and interesting content just by clicking on the object of an image. All that is required is, zooming in a part of an image and getting results related to similar pins.
As an example, from a random market or street shot, you see the exact shoes you are looking for, all you have to do is to tap on the search tool that will appear in the corner of the image and select that specific part of the image (similar to a cropping), the search tool will pull up associated pins that match the image. This will not only make the search for unknown objects easier but will also help the user to know-how-where of something they like.
Algorithm Changes: As a user, the algorithm changes are always towards providing you the best of content and user experience. But as a blogger or a marketer, now you need to put your follower's interest ahead of your personal interests to generate more blog traffic i.e. work on curating good content onto your personal boards and connect with your pinners more.
A few algorithm changes to keep in mind:
Repin and likes count: Shift your focus from individual pinning to encouraging your followers and readers to repin your content.
Universal Pin description: Description on the pins is now created automatically from a variety of sources and is not limited to the description provided by the original pinner. So to have control over the meta-description and title that appears with your pin, it's advisable to enable rich pins and provide basic metadata for the content.
How-to Pins: This Rich Pin gives a snapshot of the steps related to any DIY and project-related pins just below the pin image. Pinners can easily click or tap on any of the steps and get full instructions without leaving Pinterest.
Remember that, any social media channel will always change in favor of people looking for great content and improving user experience. As a social media marketer/ blogger, it's better to use the platform in favor of an average reader.