Pinterest Analytics has changed quite a bit since it was launched back in 2013. There is a lot more than you can see and do. If you do not have the analytics available to you right now you need to verify your website attached to your Pinterest profile. If you don't know what I am talking about click here
Once you have your website connected, a red tick mark shall appear before your website link on your profile. Now, click on the gear like icon on the top right-hand corner of your website and select analytics from the drop-down menu. Voila! You have access to all the metrics you need. Dive in,  find out how your pins are responding for your business.
I just love how analytics has evolved. The first page shows these card styles boxes which give you an insight into your profile, your audience, and your activities. The neat and clean design elements go a long way in helping you easily understand numbers and compare your data. You can easily compare by exporting your data for different time periods just like you do on FaceBook. If you ask me the quick graphs and numbers help you get the core idea of your performance without having to look in too deep.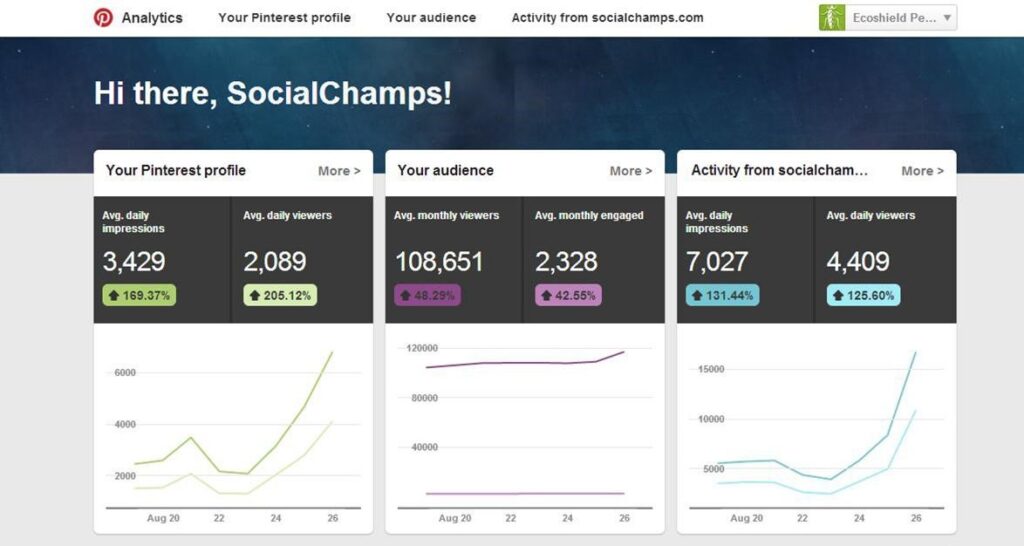 The audience tab takes you to a different page where you can learn about the stats of your current audience base, which country they come from, their gender and their language. You can even see which boards have most pins from your profile. Also, what brands your audience follows.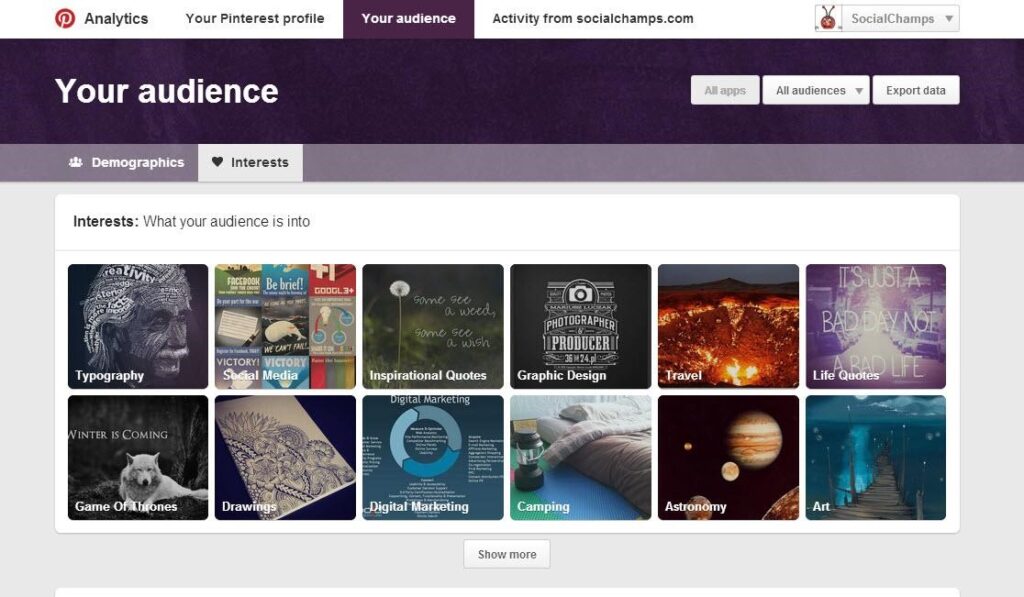 I personally think that people at Pinterest have done a great job making their analytics graceful and less daunting compared to the amount of overwhelming information available on other Social counterparts.
There you go! That is what I think about Pinterest's new and improved analytics, what do you guys think? If there is something that you think Pinterest could implement please leave us a comment.