Have you stumbled across a photo, while checking your FB feed that started to move as you moved your hand over it? These are Facebook 360 photos. These photos can be captured using your phone's panorama function.
Having introduced it a few months back, FB is improving upon its photos feature and innovating ways so that people can share more immersive views of their world to their friends and family.
This feature is way more engaging and incredibly easy to create and upload with your smartphone and the right app.
Creating a 360 panorama photo:
While making a 360 photo, the field of view is automatically set to the middle of the photo. A 360 photo makes the viewer see from every angle – such as above, below, behind, next to you.
This feature thus gives new opportunities and open doors for more creativity in expressing oneself and their surroundings.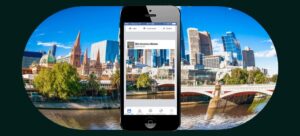 One can take 360-degree photos using their iOS device's camera and using a 360 photo app or 360 camera.
Posting a 360-degree photo/video on Facebook:
For posting your 360 photos on FB, simply open the Facebook app and share the photo similar to how you share any other photo i.e. tapping on the status tool from the top of the Timeline/News Feed, selectin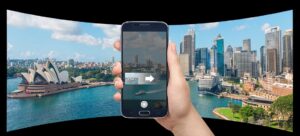 g Photo/Video, then choosing the photo you want to share and tap Post.
Once your photo is uploaded, you can use the mobile app to look around in it either by moving your phone or dragging with your finger.
Uploading a panoramic image wider than 100 degrees will result in the upload being automatically converted to a 360 photo. One can only upload a single 360-degree photo at a time.
Pros:
An Immersive User Experience: Be it real estate or educational institutions, 360-degree photos/videos make the user experience a lot more real.
Industry thought leadership: One can incorporate innovative content by using this technology. The technology with its ease of use and new features is sure to impress your customers.
Accessibility: 360-degree panorama photos will allow people to make content without any special equipment. Though the technology is new, there is no need to access special tools to create such engaging content.
Marketing Tool: Sometimes certain marketing is done to please the seller than to actually sell. 360-degree virtual tours make a great impression on sellers.
Cons:
Compatibility: With numerous apps claiming to create 360-degree photo/video, there were very less which are compatible with Facebook.
Lackluster Quality: The videos though may look nice on a tiny phone but lack good resolution on a 24-inch desktop monitor.
Cost: With all the marketing choices available, you need to balance between the cost and benefit. Though not too expensive but professional photography costs for a 360-degree virtual tour may cost anywhere from $40-$100.
360-degree panorama photo/video is the gateway drug to a fully interactive virtual experience. The onset of virtual reality calls for social media professionals to embrace technology and adjust their digital strategies to accommodate it accordingly. It's good to add 360-degree virtual tours to your higher end listings. As with all marketing, it's important to consider them in your marketing plan and "earn their keep" in your list of marketing expenditures.