Are you a contender for elections?
Are you struggling to spread the word and to get more people talking about you?
Do you want to interact and listen to users directly?
Social Media for politicians is emerging as the most effective and impactful promotional media. We have worked, experienced and proved that Social Media can do wonders for politicians while working with India's one of the national political party. It did help to build an awesome user base and engagement.
Social Media Channels Proposed:
Facebook
Twitter
LinkedIn
Google Plus
Instagram
WordPress/Tumblr/Blogger
YouTube
and more based on target demography.
Social Media Strategy:
Define the theme of your political campaigns. Define the uniqueness or value propositions for your candidature. Define the communications.
Once we are sure about the communication and theme, we can build our Social media campaigns. Looking at the wider reach, Social Media campaigns can be effectively used to target specific population from a defined location, age, gender, religion, interests and much more.
To ensure the user engagement, Facebook and Twitter can be used as a point of contact. We can enable users to ask their questions directly to political leaders via Facebook and Twitter. It will make users heard and will build the brand goodwill.
While working for Political leaders in India, we organized Google Hangouts for them to build the direct user connect. We also organized some campaigns, where we gave opportunities to voters to meet the political leaders in person. Dedicated Email Marketing campaigns were carried out to nurture the voters and to communicate the positive aspects of political leaders.
Content Strategy:
Party Updates
Posts about rallies, speeches, conferences etc
Talk about the political leader's biography (their life, education, achievements etc)
Polls on various social aspects
Social Media Contest For Politicians
Know your leader contest: Asking voters to answer few not-so-known things about the leader. On answering it correctly, users can win party's t-shirts and symbols.
Fan of the week – Meet your Leader: Asking voters to participate and engage as much as possible on Social media. Based on their participation, select Fan of the week. Winner will get the opportunity to meet the leader.
Exit Poles or Pledge for your leader: Custom applications, where we can ask voters to take a pledge to vote for their beloved leader. As they participate, it will get shared on their wall, which will make it viral.
Portfolio of our few client:
NCP Kopargaon
[custom_frame_left]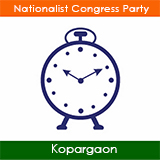 [/custom_frame_left]
Mr. Abdul Sattar(MLA)
[custom_frame_left]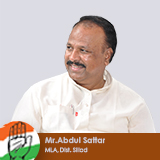 [/custom_frame_left]
Mr. Ashutosh Kale
[custom_frame_left]
[/custom_frame_left]
Kirodi Lal Meena
[custom_frame_left]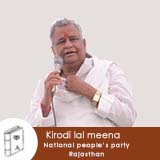 [/custom_frame_left]
[divider]
Wanna Hire Us!
As we are working with a number of agencies and companies who have outsourced their client's social media projects to us; we very well understand your social media outsourcing requirements. We do also understand that there might be a lot of concerns and questions about how can the social media marketing be effectively outsourced? Connect with our experts by filling the below form and know more about the process, approach, execution, and costing. We would love to assist you.
[custom_list style="list-1″]
Timely Delivery

Single Point of Contact

Bi-Monthly Reports
[/custom_list]