Is Outsourcing Social Media Marketing Complicated?
Different people outsource their social media tasks due to different requirements Depending on the requirements , the decision to outsource social media services sometimes becomes complicated.
How is the decision of outsourcing  social media marketing complicated?
Mastering social media marketing is not as easy as it looks.  Had that been the case, nobody would have ever needed the help of social media experts to popularize their social media channels.Consider following points  before you decide to avoid  outsourcing your social media activities.

1.You need a lot of knowledge:
For running a powerful, successful social media campaign, one needs to know the in-and-outs of the social media channels. Being a time-consuming task, it becomes difficult to manage social media activities as well as business activities side by side.
2.You have a job of doing your business:
For a Social Media Marketing professional, effectively keeping up with social media is like having another 40-hour-a-week job. You need to consider this fact because you have another 40-or-so-hour-a-week job which is your business.
3.Doing it yourself can be a disaster if you are not well-versed with social media trends:
If you are not well-versed on social media and unaware of  how to use it for marketing your business, you would be better off outsourcing to a specialist company.  There are constantly new developments, new applications and uses, new websites, upgrades and updates to existing websites, new technologies etc to cater to
4.Social media marketing is time-consuming:
Social media marketing takes time. It takes a lot of time to build and grow.  Planning and implementing the right social media marketing plan and strategy is time consuming. It does not come in an instant. Even writing, posting, and monitoring progress  takes time.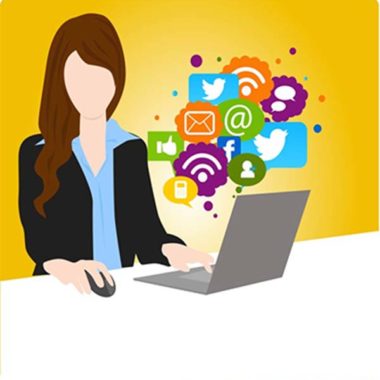 Once you decide to outsource, all complicated decisions related to social media will become simple. Look out for  following parameters  in a social media agency before outsourcing your social media marketing activities to them:
1.Creativity:
Go through their website, their blogs and their social media pages and observe whether they have described themselves creatively or in a boring manner. If they are creative, they will show the same creativity while managing your social media pages.
2.Response time:
Send them a mail, showing interest in hiring their service. See how long they take to respond to it. If they are a good agency, they should respond within few hours. The time they take to respond to you is the time they will take to respond to your fans who contact you on your social media channels.
3.Social awareness:
The real experts of media service providers know that the first act of any social media campaign is  to engage with the consumers. From there, a good agency can help you generate leads for your company. You should not fall for companies that promise to get you millions of LIKES or followers within a few days or a week
4.Talent:
See what type of talent the agency has. Apart from social media marketers, if it also has blog writers, business consultants, web developers, public relations specialists, graphic designers, and other staff members that can work together as a team to contribute something positive to your brand.
5.Passion and enthusiasm:
See their social media posts and blog posts to observe how passionate they are about their job.
Now finding a suitable social media agency/professional team  should not be a complicated task for you. . Do post your comments to let us know if  you found our suggestions helpful.
Also, share your thoughts on what you would look for in an agency while  deciding to outsource your social media activities.
Outsource Your Social Media Contact Us :