Digital Marketing Agency in California, USA
We are Fast Paced, Brilliant, Awkward, Unpredictable, Persuasive, Sometimes Funny, Inspiring
About Us
We're square pegs in a round hole – and old school digital marketing agency in California – that's why we stand out. SocialChamps is a digital marketing company in California packed with brilliant writers, designers, digital marketers, influencers and coders – with one objective – to make your business look good.
What We Do
Digital, Social Media, Design, SEO,
Saturday Night Fever, Influencer
Marketing, Growth Hacking,
Development.
Accelerate your marketing with a host of digital marketing services that work in cohesion to create a journey for your audience – from introduction to conversion.
Online Marketing Services California

Strategic Planning
Ever wanted a brand that feels like it's always around the corner? Our strategic planning leverages a custom made brand-proposition and traces its path through the competition & market – without the clutter.

Lead Generation and Activation
Reach thousands of new customers, grow your audience and get street credit for your marketing. Drive online purchases or add an audience to an emailer/push notification funnel. Rely on our internet marketing service with pull effect which brings your customers to you – we'll keep the cost per lead economical. 

SEO Growth Hacking
We'll take you to the top of the front page and do it without breaking the bank. Our SEO strategies are proven to increase your visibility and offer value-driven content that engages customers, to get them talking.

Creative Designing (Social Media Marketing)
We have a language everyone speaks; visual communication is its name – and as a social media agency with a wild creative side, we know that there's no substitute for great design. It's more than a photoshop trick – we're driven by a strong message.

Experience Creation
We think – great marketing is more than a sales pitch, it's a feeling that your audience subscribes to. We create experiential marketing based on your brand, but it's always evolving to suit your target's interest and the trends.

"I highly recommend them. They are very good at customizing content for your
type of product or customers. We have been using them for several months."
- Minyeeji (ElevateStyles)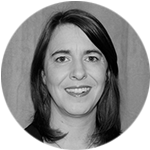 "It has been an absolute pleasure working with SocialChamps. It is unfortunate
that my project came to an end however, I will most certainly be coming back to
them in the future. I would certainly recommend SocialChamps to any business
looking for a social media manager."
- Martha (Martha's SOS)

"Great provider very knowledgeable with social media advertising!"
- Brad Croft (Universal K9)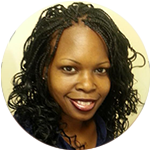 "Great provider very knowledgeable with social media advertising! I am working
with them now for 4 month and will continue to do so."
-Alita (FABME Fitness)

"Great guys, good work. recommended."
- Mark (urLash)
[logoshowcase cat_id="831″]