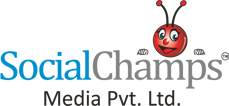 We are a dedicated Social Media Agency in Pune. We cater to all segments with diversified clientele which includes Domestic and International clients.
We have worked with more than 350 brands from various industry segments, with a wide range starting from Fashion, Apparel, Cosmetics, Food, Restaurants, Real-estate, Media, Education, Entertainment E-learning, Blogs and financial products , and many more.
We believe in "Sky's the limit" and accept the challenges, and work on different projects. Team of experts with creativity is our strength, and we have deliver the best results in past. Lots of success stories, passionate team, and experiences to work with diversified clientele makes us confident to set new goals.
After, making footprints and well establish ourselves as a social media agency, we are coming up as Digital Marketing Trainer. We are offering certification courses for the young generation "Y" , to make them acquainted with latest digital trends, techniques, blended with their hobbies and creativity to make start on a successful career path